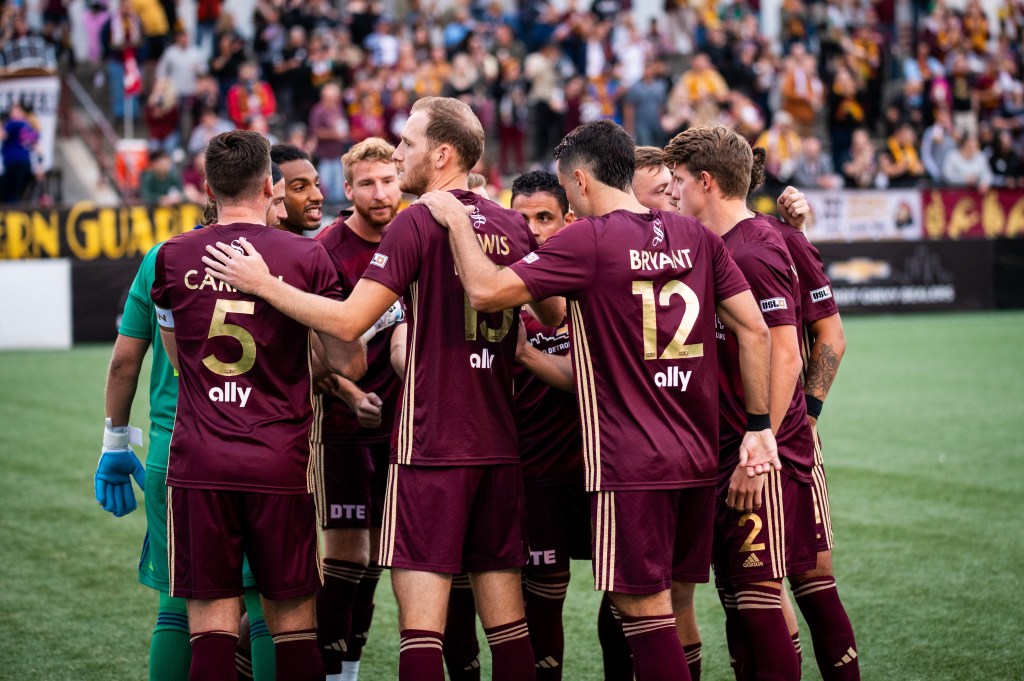 ESPN + | DCFC Match Notes | 2023 DCFC Roster | Phoenix Rising FC Notes
Phoenix, Arizona – Detroit City FC has traveled west to take on Phoenix Rising FC who currently sits in fifth place in the Western Conference. Kickoff is scheduled for 10:30 PM Eastern and the match will be streamed live on ESPN+.
Le Rouge is currently in a red-hot run of form, picking up ten out of their last twelve possible points. Detroit City FC most recently picked up a huge win against a fellow bubble team in Miami FC by a scoreline of 2-1 thanks to a two-assist performance from Brett Levis on set-piece goals from defenders Michael Bryant and Devon Amoo-Mensah. Levis and Amoo-Mensah were named to the Week 27 Team of the Week for their performances against Miami FC.
With this win, Detroit City FC leaped back into the playoff positions and created a cushion between them and tenth-placed Miami FC with five points separating the two clubs. They are one point ahead of FC Tulsa in ninth but have a game in hand currently.
Saturday's encounter will be the first competitive matchup between Detroit City FC and Phoenix Rising, the two sides faced off in a pre-season match ahead of the 2022 season, playing to an intense 2-2 draw.
Phoenix Rising FC is in good form themselves, also having picked up ten out of their last twelve possible points. Their attack is amongst the best in the USL, having scored the fourth most goals in the league. Up top Phoenix is a two-headed monster with Danny Trejo and Manuel Arteaga placing in second and third in the Golden Boot race with 15 and 14 goals, respectively.
Following Saturday's match, Detroit City FC will return to Keyworth Stadium to take on Hartford Athletic, looking for a repeat of their 3-1 win on the road to Hartford earlier in the season. Tickets for that match are still available and can be found here.
For more information about Detroit City FC, visit detcityfc.com and follow @DetroitCityFC on Twitter and Facebook and @detroitcityfootballclub on Instagram.
##DCFC##
Please send all media inquiries to media@detcityfc.com.
Primary Media Contact: Jarrett Maki
(Sports Information Director, Jarrett.Maki@detcityfc.com)