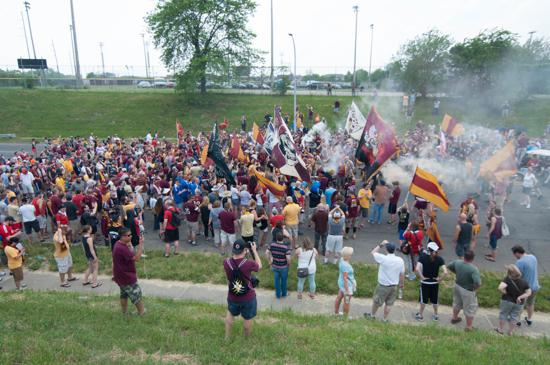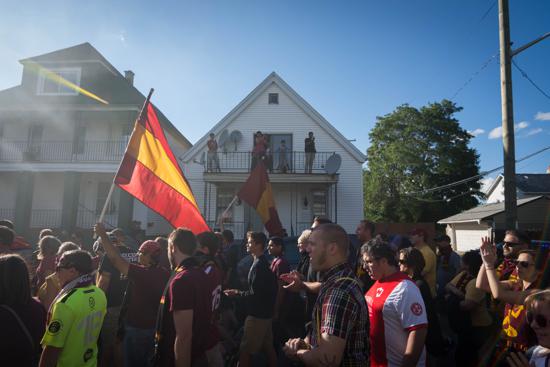 LE ROUGE GOES MARCHING!
Join fellow fans in showing your passion for DCFC by participating in the March to the Match. Prior to each home match supporters will meet at Fowling Warehouse, the Official Prematch Bar of DCFC, to get the party started and then lead a march filled with drumming, chanting and singing through the streets of Hamtramck to Keyworth Stadium.
We're excited to partner with Fowling Warehouse, and we're committed to improving supporters' overall matchday experience. Children and adults under the age of 21 are allowed in the warehouse until kickoff.
PLEASE NOTE: Cash sales are encouraged at Fowling Warehouse to avoid long lines.
MARCH TO THE MATCH DETAILS
STARTING LOCATION: Fowling Warehouse, 3901 Christopher St, Detroit, MI 48211
DEPARTURE TIME: 75 minutes prior to kickoff
ROUTE FROM FOWLING WAREHOUSE: Head northwest on Conant street, turn left on Jacob street, turn left on Gallagher avenue, turn left on Roosevelt street to arrive at the main gate of Keyworth Stadium. (APPROX. 0.43 MILES)