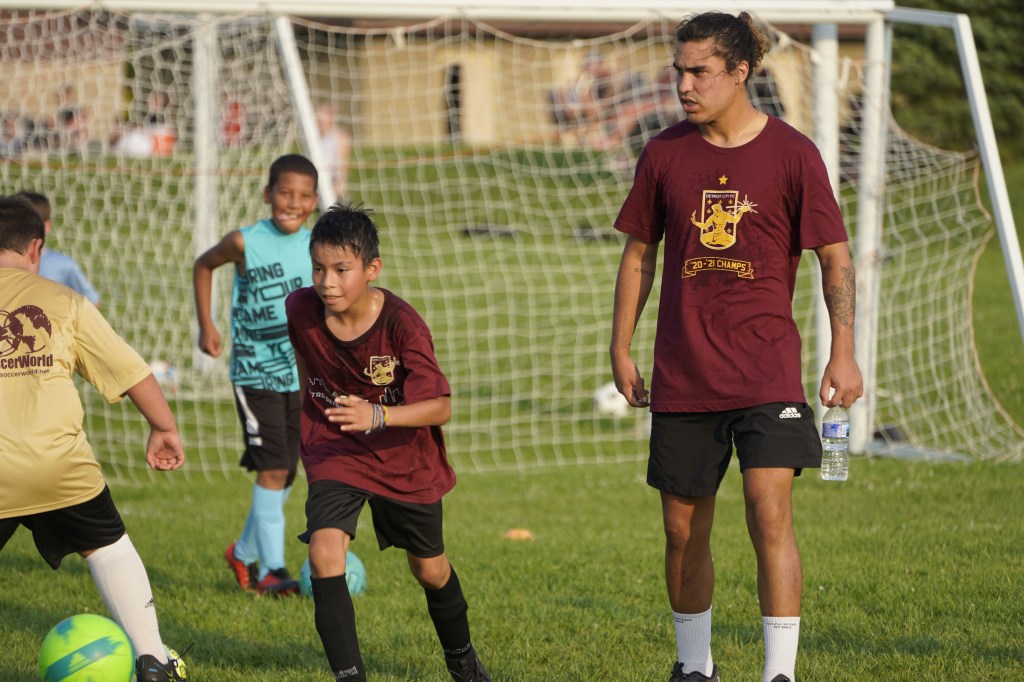 Metro Detroit Chevy Dealers are proud to host free youth soccer clinics with Detroit City FC!
Parents of children ages 6-12 can visit your local Metro Detroit Chevy dealership to get a discount code for a free youth soccer camp hosted by Detroit City FC players and staff!
• Each clinic is 90 minutes long!
• Clinics are suitable for kids ages 6-12!
• Your child will learn the basics of the game from Detroit City FC youth coaches, get a free t-shirt, and two free tickets to an upcoming DCFC match!
• Detroit City men's and women's players will be present for autographs and pictures!

Clinic dates:
8/29 Millennium Middle School (Stadium Field) – South Lyon – (6:30-8:00pm) – 61526 9 Mile Rd, South Lyon, MI 48178
Registration Link: http://detcityfc.leagueapps.com/leagues/soccer/3967307-millennium-middle-school-stadium-field—south-lyon—829-630-800pm


8/31 Monroe St. Mary Catholic Central Soccer Complex – Monroe (6:30-8:00pm) 3500 Comboni Way, Monroe, MI 48162
REGISTRATION LINK: http://detcityfc.leagueapps.com/leagues/soccer/3912728-monroe-st.-mary-catholic-central-soccer-complex—monroe—630-800pm