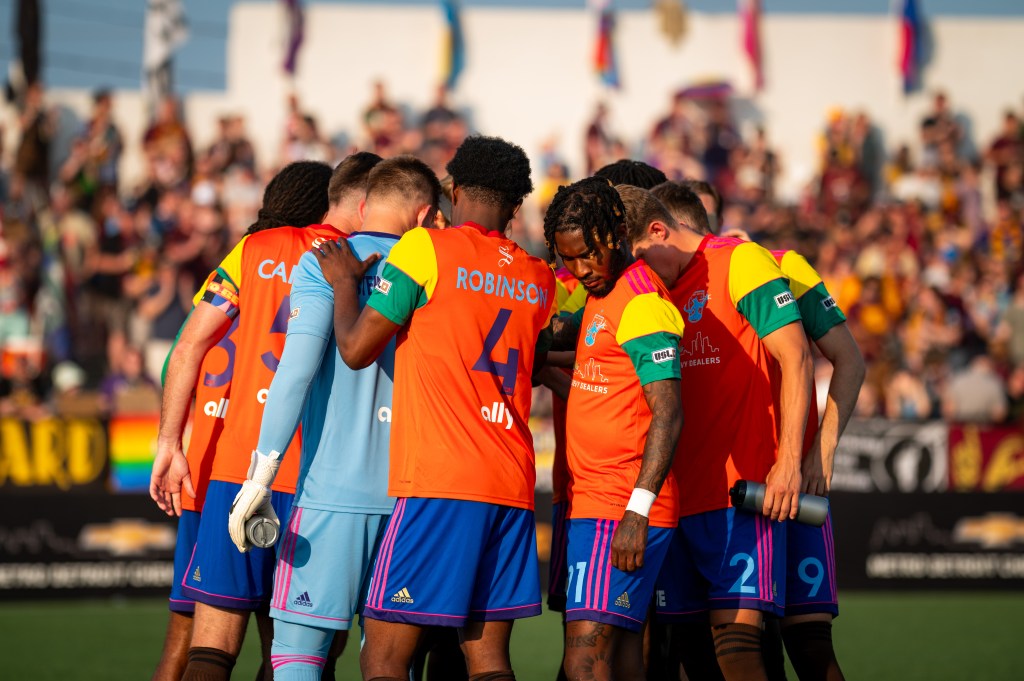 Stream (ESPN+) | DCFC Match Notes | FC Tulsa Match Notes| 2023 DCFC Roster | USL Championship Notes
Tulsa, Oklahoma – Detroit City FC is back on the road as they head to ONEOK Field to face off against fellow Eastern Conference competitors, 11th place FC Tulsa. Kickoff is scheduled for 9:00 PM with streaming available on ESPN+. The match will also be carried live on Sirius XM FC.
Detroit City FC is coming off a 1-0 loss at Keyworth Stadium against Orange County SC in a match that was decided in the 23rd minute from a header from Milan Iloski.
DCFC will look to their strong defensive form which has only seen them concede two goals in their previous six matches to be the base of their success. This, along with their impressive road form in which they haven't lost a game in any of their three most recent away matches.
FC Tulsa enter this match winless in their last four, the last three of those in which they lost by an aggregate score of 10-1. Including losses against recent DCFC opponents Orange County, and Memphis 901. 
This match will also be the first time new signings Brett Levis, and Dario Suarez face off against their old club having made the switch to Le Rouge with former DCFC man Thommy McCabe going the other way in a corresponding transaction that took place on June 6.
The most recent matchup between FC Tulsa and Le Rouge took place at Keyworth Stadium on May 6th in which the clubs shared the points, although DCFC would be required to see the game out with ten men after a Rhys Williams red card in the 83rd minute. The highlight of the match featured a wonder strike of a goal from midfielder Abdoulaye Diop.
Following this match, DCFC will remain on the road as they will head to Albuquerque, New Mexico to face off against 11th in the Western Conference New Mexico United on the 8th of July.
For more information about Detroit City FC, visit detcityfc.com and follow @DetroitCityFC on Twitter and Facebook and @detroitcityfootballclub on Instagram.
##DCFC##
Please send all media inquiries to media@detcityfc.com.
Primary Media Contact: Jarrett Maki
(Sports Information Director, Jarrett.Maki@detcityfc.com)