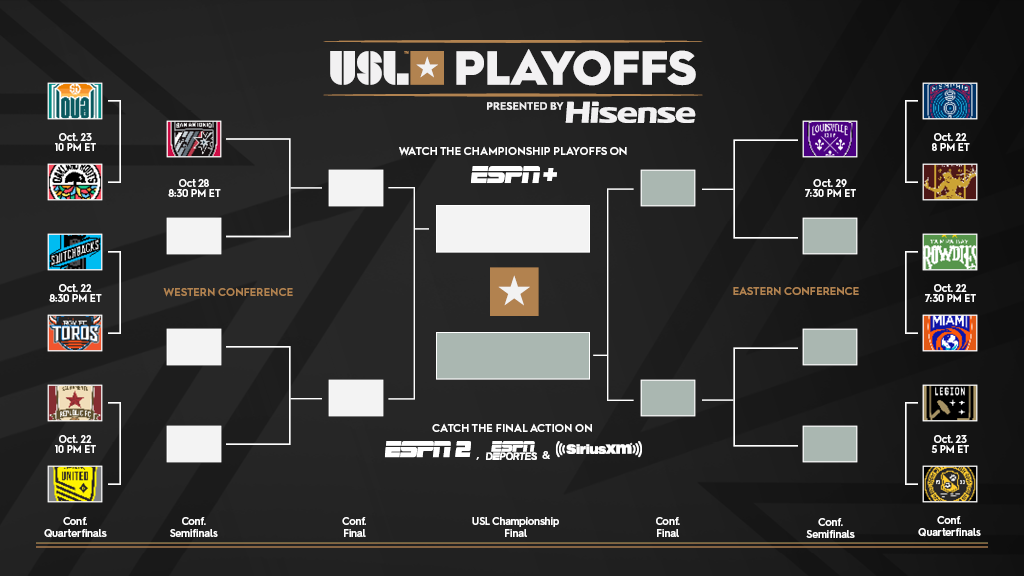 DETROIT, Michigan – With Detroit City FC's 1-0 loss to The Miami FC at Keyworth Stadium on Saturday afternoon, Le Rouge slipped down to the seventh seed in the Eastern Conference. With this, it is now confirmed that Detroit City FC will travel to take on Memphis 901 FC in the first round of the USL Championship Playoffs Presented by Hisense.
The match is scheduled for Saturday, October 22nd and will kick off at 8PM EDT.
This will be the third time that these two sides meet this season with the first match taking place on April 2, 2022 when Le Rouge and Memphis 901 FC drew 1-1 at a cold and rainy Keyworth Stadium. Detroit City FC then traveled to Memphis 901 FC and were bested by their foes from the South as Memphis 901 FC came out with all three points by a score of 2-0.
Memphis 901 FC is coached by Ben Pirmann, a name that will be familiar to fans of Detroit City FC. Pirmann was the head coach of Le Rouge from 2013-2018 when the club played in the National Premier Soccer League.
Under his stewardship, Le Rouge won the 2017 Great Lakes Division of the NPSL and lost in a penalty kick shootout against Midland-Odessa FC in the NPSL National Semi-Final. This match was the first ever pre-match sellout at Keyworth Stadium.

Following the 2018 season, Pirmann departed Detroit City FC to take on an assistant coaching role at Memphis 901 FC. Then, in September of 2020, Pirmann was named as interim head coach when Tim Mulqueen was sacked. Pirmann was named as the head coach of Memphis 901 FC on a permanent basis in April of 2021.

Trevor James was signed in early 2019 to take over the reigns from Ben Pirmann and has overseen Detroit City FC's transition from an amatuer to a professional side through the NPSL, NPSL Members Cup, the National Independent Soccer Association and now the USL Championship. James has an all-time record of 69-25-14 as the head coach of Detroit City FC.
For those not planning to travel to Memphis to see Le Rouge take the field, the club is holding a watch party for the big occasion at the Detroit City FC Clubhouse located in Detroit, Michigan. More information about the watch party can be found at the link here.
##DCFC##
Please send all media inquiries to media@detcityfc.com.
Primary Media Contact: Alex Wright (Co-Owner | Chief Creative Officer, alex.wright@detcityfc.com)