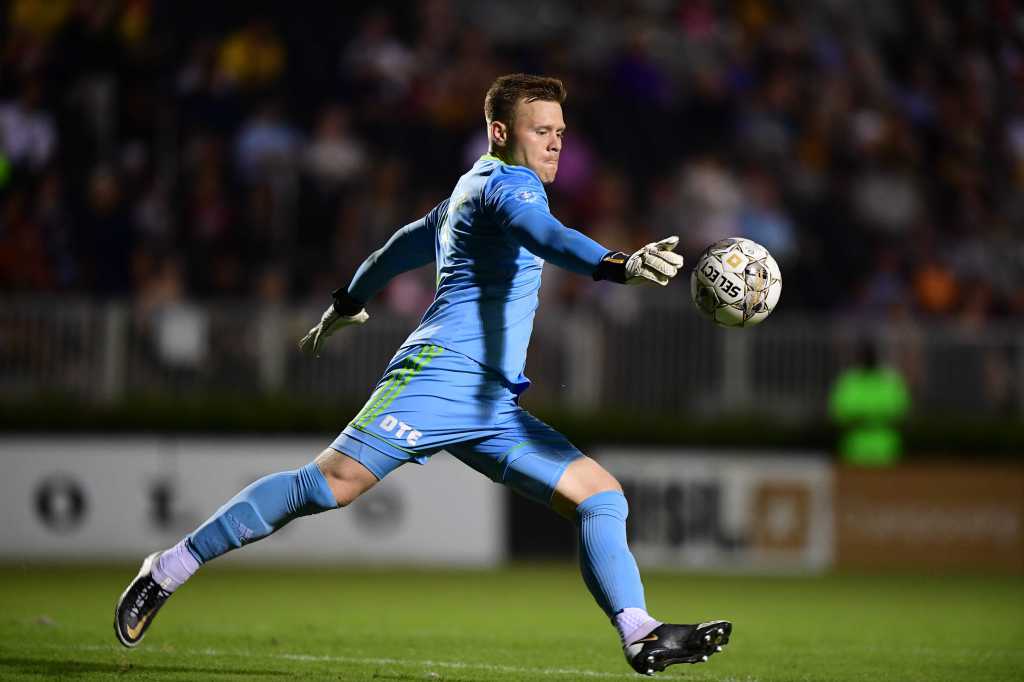 Detroit City FC scored three goals in a match for the first time since May 21
MOUNT PLEASANT, South Carolina – With a dominant second half, Detroit City Football Club (11-9-5) are leaving town with the much needed three points, with a 3-0 win over the Charleston Battery (4-5-17) at Patriots Point Soccer Complex on Saturday night in South Carolina.
It was a quiet first 45 minutes of play in Charleston, with the half ending with no one able to get onto the scoreboard. While the Battery controlled 55.1% of possession, it was City who had five shots to Charleston's three, but Detroit was unable to get a shot on target in the first 45.
Forward Antoine Hoppenot was pulled down by defender Patrick Hogan just outside of the eighteen-yard box when he appeared to have a clear break through on goal. Hogan received a yellow card for taking Hoppenot down.
As soon as the whistle blew to start the second half, DCFC came out flying. Midfielder Michael Bryant was able to lob the ball to Hoppenot who was waiting on the left side in the offensive third. He was then able to thread the needle right to forward Pato Botello Faz, who with one touch, fired a rocket into the back of the net to take the 1-0 lead.
Just five minutes later, City took a two-goal lead when midfielder Brad Dunwell passed a through ball to a waiting Botello Faz. He was able to outwait goalkeeper Hugo Fauroux and place a perfect low shot towards the right post, to score for the second time this game.
City scored for the third time in the game at 66', on an own goal by Hogan. The play started on a cross from defender Rhys Williams, then headed by defender Matt Lewis and saved, but Charleston scored an own goal off of a rebound on the goal line.
Detroit ended the game with eight shots on target, after having zero in the first half. Total shots for the game for City was 19, compared to Charleston's 13.
On the season, Botello Faz earned his 7th and 8th goals, Hoppenot assisted for the 8th time and goalkeeper Nate Steinwascher tallied his 8th clean sheet.
Le Rouge will travel back home to Detroit to play this upcoming Saturday September 3rd, taking on Indy Eleven at Keyworth Stadium at 7:30pm. Streaming will be available on ESPN+ and TV20.
For more information about Detroit City FC, visit detcityfc.com.com and follow @DetroitCityFC on Twitter and Facebook and @detroitcityfootballclub on Instagram.
Goal Summary:
DET – Pato Botello Faz (Antoine Hoppenot) – 48'
DET – Pato Botello Faz (Brad Dunwell) – 53'
DET – OG (Patrick Hogan) – 66'
##DCFC##
Please send all media inquiries to media@detcityfc.com.
Primary Media Contact: Alex Wright (Co-Owner | Chief Creative Officer, alex.wright@detcityfc.com)