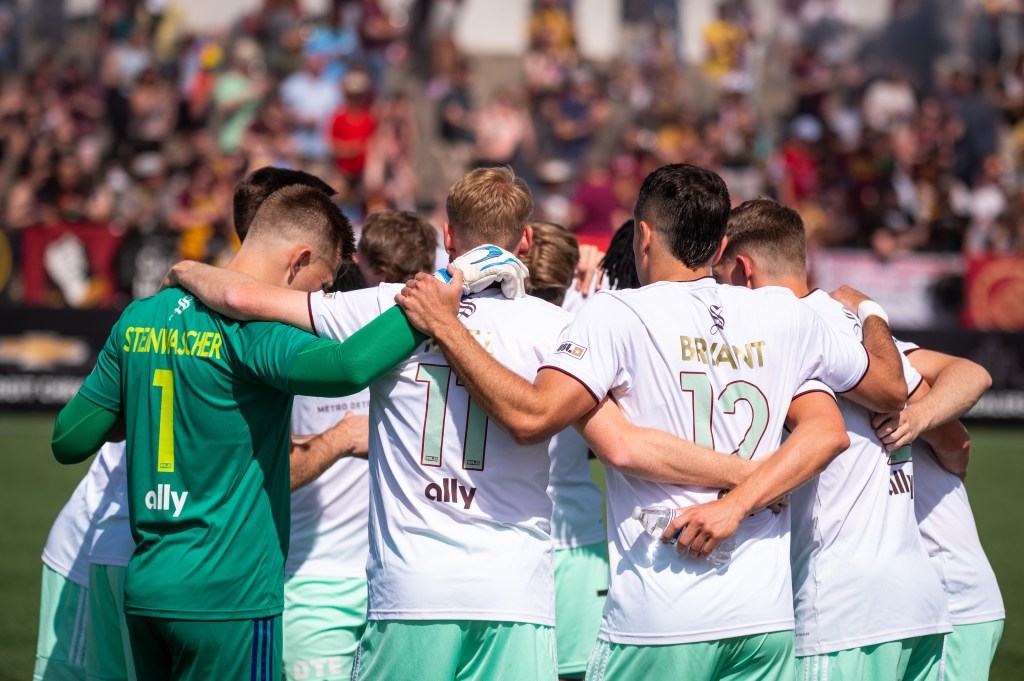 ESPN + | DCFC Match Notes | 2023 DCFC Roster |
Detroit, Michigan – Detroit City FC hits the road for the second week in a row as they get ready to face off against Loudoun United FC. Detroit looks to end their two-match losing streak and, more crucially, get back into the playoff spots after falling out last week. The match is scheduled to kick off at 6:30 PM Eastern and will be streamed live on ESPN+.
Detroit City is coming off a 3-0 loss last weekend to Indy Eleven. Indy controlled the game from start to finish, and Detroit just couldn't get anything going on the attacking end. Detroit held Indy scoreless for most of the first half off of some great saves from Nate Steinwascher, but it was in the 45th minute that Indy finally found the back of the net. A goal in the 69th minute and in the 93rd minute led to Indy getting the three points in this matchup.
With the loss, Le Rouge lost control of their own playoff destiny and fell into 9th place and outside the playoff spots in the Eastern Conference. The Miami FC jumped into the spot Detroit held before the match against Indy, and now is the team Le Rouge is chasing. Miami currently sits on 38 points in 8th place, with DCFC sitting on 37 points in 9th place.
Loudoun United FC comes into this game from a 1-0 loss to Tampa Bay Rowdies last Saturday night. Loudoun is currently on a two-match losing streak and hasn't claimed a full three points in six matches. Loudoun sits in 11th place in the Eastern Conference on 25 points and was mathematically eliminated from playoff contention a few weeks ago.
These teams faced off at Keyworth Stadium in Matcheweek 19 of this USL Championship season. The two teams split the points with a final score of 1-1. A Darío Suárez wondergoal in the 59th minute from midfield gave Detroit a 1-0 lead, but just 7 minutes later, Detroit conceded a penalty that Zachary Ryan converted to get us to the 1-1 scoreline.
The last time Detroit City visited Segra Field in Leesburg, Virginia, was just over a year ago, on October 1, 2022. Le Rouge walked away with a 4-0 victory in that matchup led by a Yazeed Matthews goal in the 8th minute and a Maxi Rodriguez hat trick with goals in the 41st, 66th, and 70th minute getting Detroit the three points.
For more information about Detroit City FC, visit detcityfc.com and follow @DetroitCityFC on Twitter and Facebook and @detroitcityfootballclub on Instagram.
##DCFC##
Please send all media inquiries to media@detcityfc.com.
Primary Media Contact: Jarrett Maki
(Sports Information Director, Jarrett.Maki@detcityfc.com)