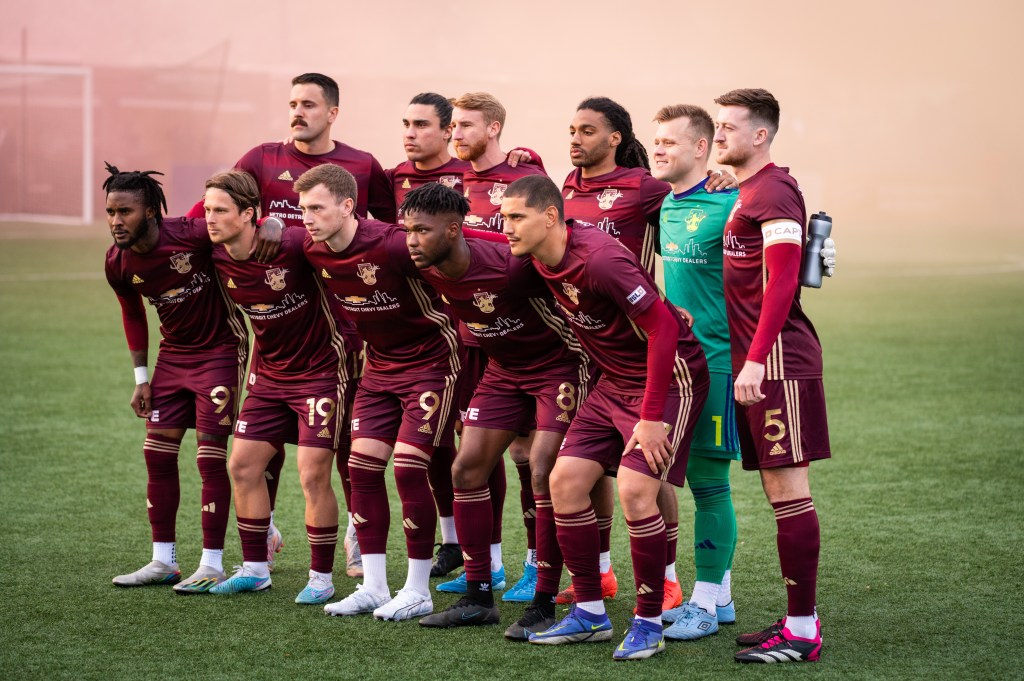 Stream (ESPN+) | DCFC Match Notes | Loudoun United Match Notes | 2023 DCFC Roster
Detroit, Michigan – Detroit City FC is set to return home on Wednesday evening for a midweek fixture against Loudoun United FC at Keyworth Stadium. Kickoff is scheduled for 7:30 PM and the match will be streamed live on ESPN+. Tickets are available here.
Le Rouge is coming into the midweek matchup to play their second game in five days and only a few days before a weekend trip to Pittsburgh. Last time out, Detroit City FC would fall late, by a scoreline of 1-0, to New Mexico United of the Western Conference.
Detroit City FC weathered the storm of a few early chances from New Mexico before making a tactical tweak before the halftime break which saw the transition to a 4-4-2. This change allowed Le Rouge to establish a foothold in the match but they found themselves unable to convert any scoring chances before New Mexico's Alex Waggoner scored the winner in the 82nd minute.
Wednesday's contest will be the third matchup for Le Rouge against Loudoun United since joining the USL in 2022, both matches seeing Detroit City earn all three points by scorelines of 4-2 and 4-0.
Loudoun United fans will be familiar with two players on Detroit City FC's roster with forward Skage Simonsen having played there last season alongside defender Jalen Robinson. Last season Simonsen scored one of Loudoun's two goals at Keyworth Stadium.
The visitors have failed to score in their last three away matches and have won only one match in their last five contests.
For more information about Detroit City FC, visit detcityfc.com and follow @DetroitCityFC on Twitter and Facebook and @detroitcityfootballclub on Instagram.
##DCFC##
Please send all media inquiries to media@detcityfc.com.
Primary Media Contact: Jarrett Maki
(Sports Information Director, Jarrett.Maki@detcityfc.com)