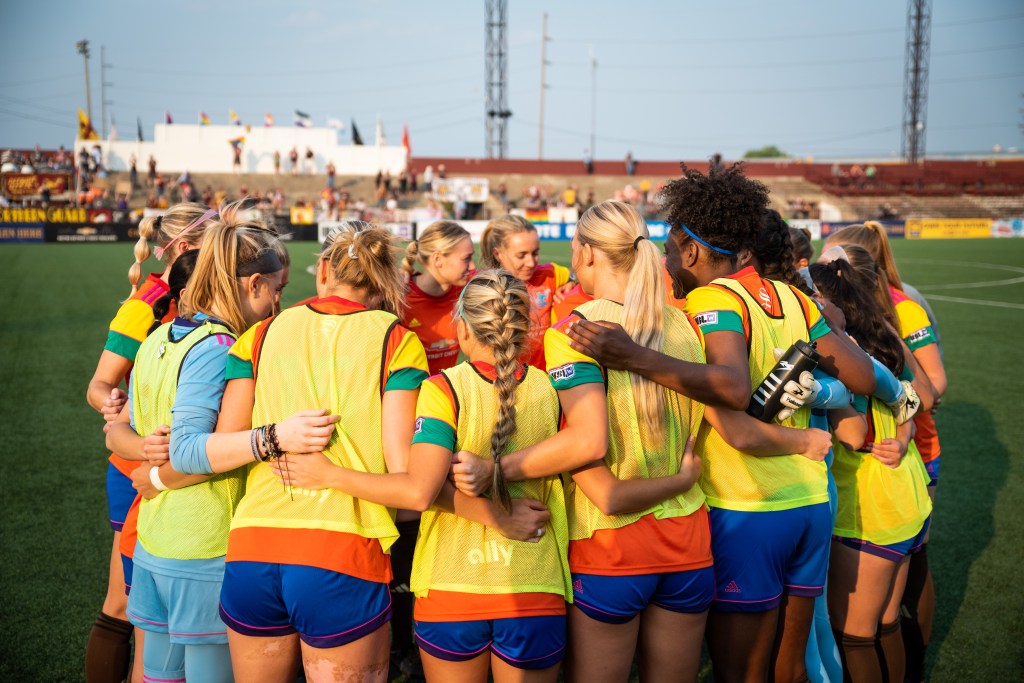 Detroit, Michigan – Following a determined and gritty 1-0 win on the road to Cleveland Force SC on Wednesday night, Detroit City FC is back at Keyworth Stadium for a crucial W League matchup against table-topping Flint City AFC. The match will be streamed on YouTube and Eleven Sports with kickoff scheduled for 7:30 PM. Tickets for the match are still available and can be found here.
A first-half header from forward Kenna White was all that separated Le Rouge from Cleveland Force SC on Wednesday night despite Detroit City FC creating a large amount of dangerous attacking opportunities. Detroit City FC held onto their lead thanks to incredible saves from Deighton Wamer and Madison Vukas who was subbed on at the half.
The win was the third of the season for Detroit City FC, bringing their record to 3-3-3 and their points-per-game number to 1.33, good enough for 4th in the Great Lakes Division of the USL W League.
Saturday's matchup is the third of the season between Detroit City FC and Flint City AFC, with the first two ending in draws, 0-0 and 2-2 respectively. Le Rouge started its season hosting Flint City AFC and a stellar showing from goalkeeper Gabby Schriver and the entire DCFC backline earned the club a hard-fought point.
Flint comes into Saturday's match having yet to lose a match this season and boasting a record of 6-3-0. They also lead the conference in goals scored with 28, highlighted five and six goal showings in two matches against AFC Ann Arbor.
Following Saturday evening's match, Detroit City FC will enjoy a rare break and will have to wait eleven days before hosting Cleveland Force SC at Keyworth Stadium on June 28.
For more information about Detroit City FC, visit detcityfc.com and follow @DetroitCityFC on Twitter and Facebook and @detroitcityfootballclub on Instagram.
##DCFC##
Please send all media inquiries to media@detcityfc.com.
Primary Media Contact: Jarrett Maki
(Sports Information Director, Jarrett.Maki@detcityfc.com)