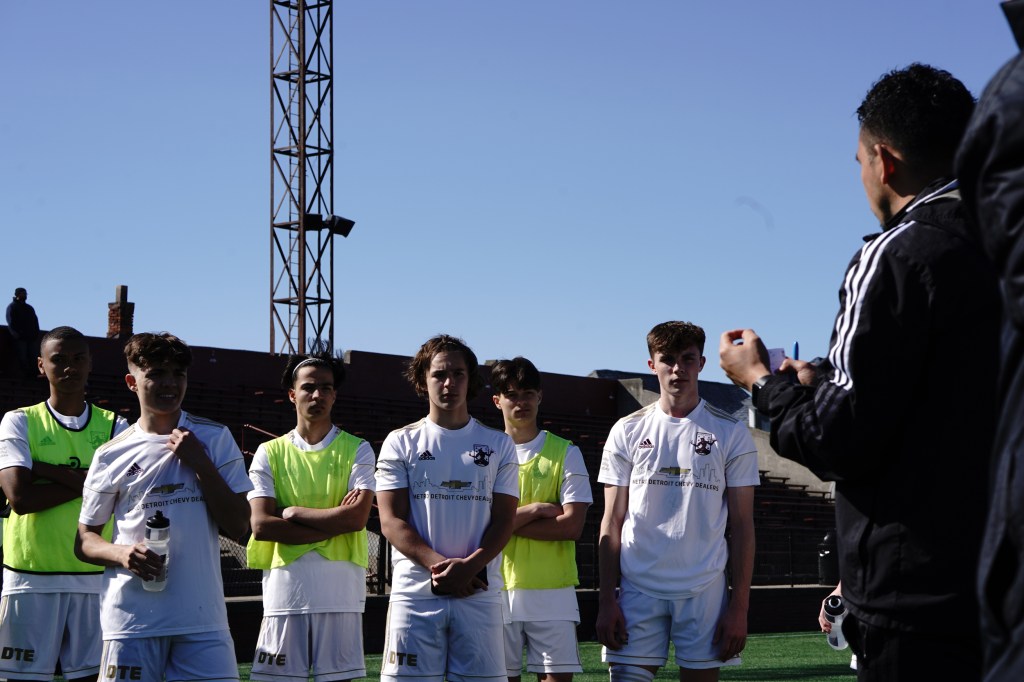 Detroit, Michigan – Detroit City FC has announced a newly formed relationship with Fenton-based candy company Gerrit J Verburg Co. The company made a generous donation to support Detroit City FC Youth Soccer and will match all fan donations to the Detroit City FC City Youth Program, up to $50,000. Donations can be made here.
The Detroit City FC Youth City Program serves families and young athletes in Detroit and the surrounding areas with the goal to make competitive soccer as affordable as possible, thus making it more accessible to youth across the city of Detroit.
Detroit City FC Youth City has nearly doubled in size every year since its founding in 2019 – providing an affordable and competitive soccer experience. Today, there are nearly 300 boys and girls participating in the program, primarily from the cities of Detroit and Hamtramck.
To keep costs affordable, Detroit City FC hosts fundraisers throughout the year to provide scholarships for players, including our annual golf outing and the Le Run for Le Rouge 5K.
Over 40% of Detroit City FC Youth City players qualify for financial assistance and donations will directly benefit those in need. Furthermore, last season nearly half of the players in the City Youth program received assistance to cover the cost of their uniforms.
For more information about Detroit City FC Youth City: click here.
For more information about Gerrit J Verburg, check out their website linked here.
About Detroit City FC: About Detroit City FC: Founded in 2012, Detroit City FC has established itself as one of the most talked about soccer teams in North America. Our club motto, Passion for Our City, Passion for the Game, evokes the three ideas the grassroots organization was built upon: to satisfy the demand for soccer in Detroit, represent the city in a positive light, and build community through "the beautiful game." You can learn more about Detroit City FC at detcityfc.com
For more information about Detroit City FC, visit detcityfc.com and follow @DetroitCityFC on Twitter and Facebook and @detroitcityfootballclub on Instagram.
##DCFC##
Please send all media inquiries to media@detcityfc.com.
Primary Media Contact: Jarrett Maki
(Sports Information Director, Jarrett.Maki@detcityfc.com)