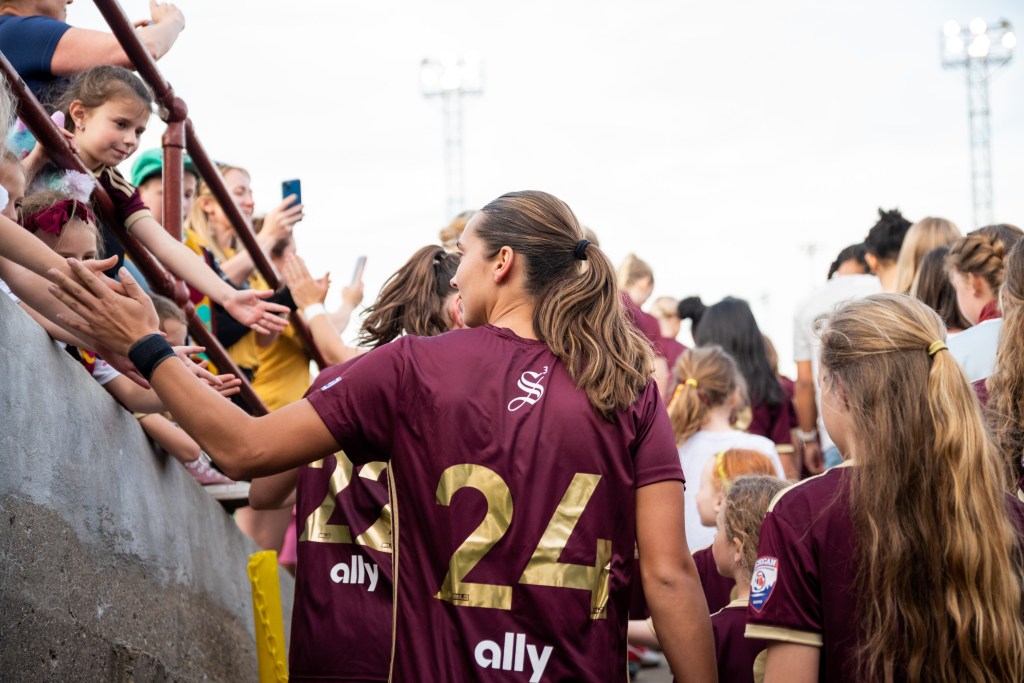 YouTube Livestream Link | DCFC Roster
Detroit, Michigan – After taking all three points in Cleveland earlier in the week against Cleveland Force SC, Detroit City FC is set to return to Keyworth Stadium this Saturday to welcome Kalamazoo FC for the second game of Saturday's doubleheader with kickoff scheduled for 7 PM. The match will be streamed on YouTube and Eleven Sports.
On Wednesday night, Detroit City FC was on the road to take on Cleveland Force SC who currently find themselves at the bottom of the Great Lakes Division of the USL W League. Cleveland, though, started the match on the front foot and asked questions of the Detroit City FC defense.
This positive start would be short-lived though, as Le Rouge began to get a foothold in the match. This would culminate in a first-half goal from Avery Peters who scored from twenty-yards out to put Detroit City FC ahead. Le Rouge would hold onto a one-goal lead until doubling it with only minutes left to play in the second half, earning all three points by a score of 2-0.
This will be the second time this season DCFC will face off against Kalamazoo FC. Last time out, they drew 2-2 at Mayors Riverfront Park inLe Rouge's match of the season. Forwards Kayla Addison and Kenna White were the two goal scorers from that matchup, both notching their goals from the penalty spot.
As the table stands currently, DCFC ranks third in the Great Lakes Division of the USL W League with a total of six points. They have earned a point in every match they have played this season, drawing in the first three and winning on Wednesday night, which was the first career victory for David Dwaihy as head coach of Detroit City FC.
For Kalamazoo, they rank first in the Great Lakes Division with nine points. While they have the most points, they also have the most matches played with six already. They are 2-1-3 this season, coming out to a points-per-match tally of 1.50.
Saturday will mark the first doubleheader in club history with the USL Championship squad kickoff scheduled for 4 PM and then the USL W League side set for a 7 PM kickoff. One ticket gets you into both matches with exit and re-entry allowed in between matches. Get your tickets for Saturday's doubleheader here!
For more information about Detroit City FC, visit detcityfc.com and follow @DetroitCityFC on Twitter and Facebook and @detroitcityfootballclub on Instagram.
##DCFC##
Please send all media inquiries to media@detcityfc.com.
Primary Media Contact: Jarrett Maki
(Sports Information Director, Jarrett.Maki@detcityfc.com)