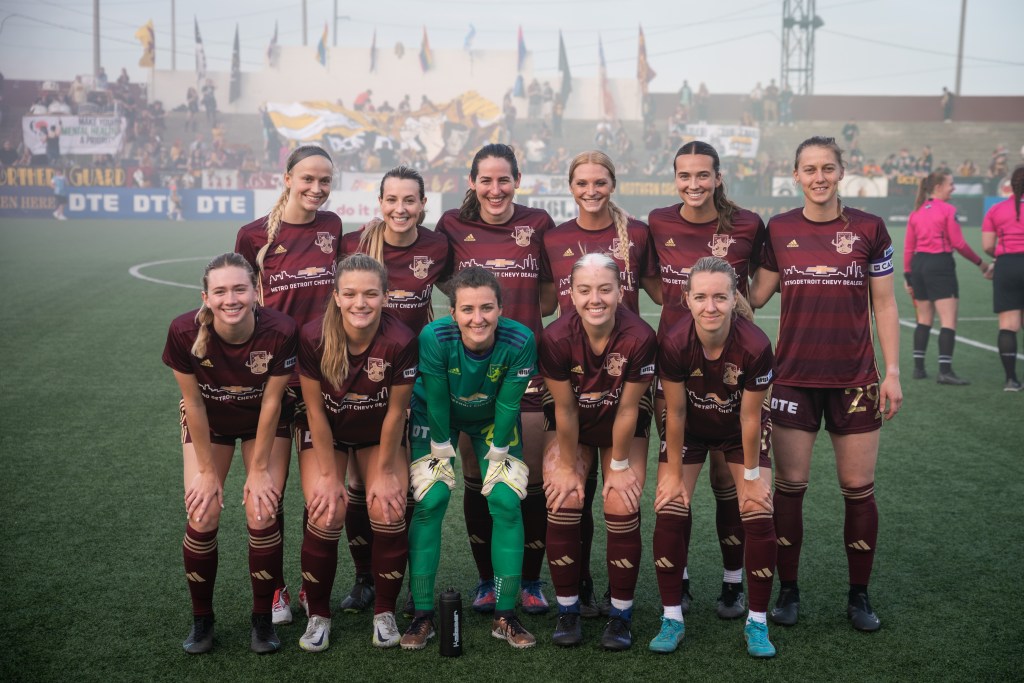 Detroit, Michigan – After starting their season with a draw at home on Saturday night, Detroit City FC is heading to the west side of the state to take on Kalamazoo FC in their second USL W League match of the season with kickoff scheduled for 7:00 PM. Streaming information will be provided by the home club and will be shared on all Detroit City FC social media channels when applicable.
It was an entertaining 0-0 draw against Flint City AFC to begin Detroit City FC's sophomore season in the USL W League on Saturday night with both sides generating strong attacking chances that required world-class saves from both goalkeepers.
Detroit City FC would create two well-worked chances, one in each half, that saw forwards Kenna White and Ellie Pool have shots saved in dramatic fashion by the Flint City AFC goalkeeper. Detroit City FC thought they had won a penalty in the first half but the foul by Flint was judged to be just outside of the 18-yard box.
Le Rouge is taking on a Kalamazoo FC team that has already played three matches this season and has seen mixed results. They began the season with back-to-back wins over W League newcomers Cleveland Force SC, one and home and one on the road, by an aggregate score of 5-2. Since rattling off two wins in two, Kalamazoo is fresh off of a 2-1 loss to AFC Ann Arbor who lost by a massive scoreline of 5-1 over Detroit City FC's most recent opponent Flint City AFC.
In their two matchups last season, Detroit City FC and Kalamazoo FC played to a draw with a 1-1 scoreline in Detroit City FC's season opener at Keyworth Stadium on 5/7. Detroit City FC then bested Kalamazoo FC on the road by a score of 4-2 at Mayors Riverfront Park on 6/18. Detroit City FC's acting head coach that evening was assistant Danny Dragoi.
Detroit City FC's Madison Duncan was up for Goal of the Week for her effort from outside of the area on the road to Kalamazoo FC last season.
For more information about Detroit City FC, visit detcityfc.com and follow @DetroitCityFC on Twitter and Facebook and @detroitcityfootballclub on Instagram.
##DCFC##
Please send all media inquiries to media@detcityfc.com.
Primary Media Contact: Jarrett Maki
(Sports Information Director, Jarrett.Maki@detcityfc.com)