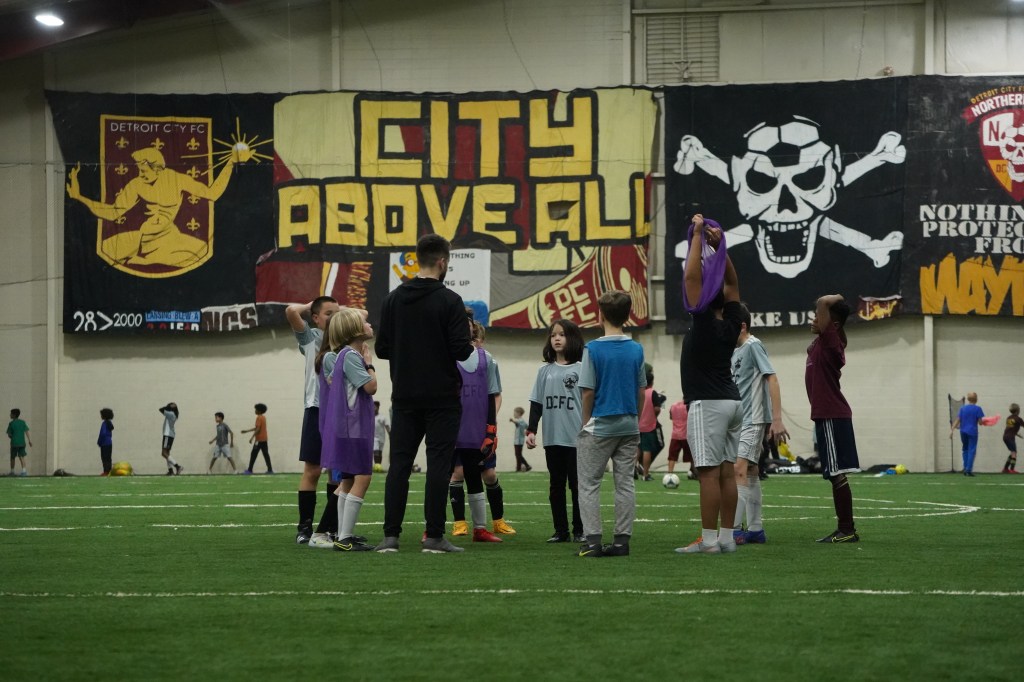 DETROIT, Michigan — With the 2023 men's and women's seasons quickly approaching, DCFC is announcing a ticketing change that will serve as the club's most significant investment yet in youth soccer in Detroit.
Starting on Friday, February 17, the club will be adopting a $1 fee on single-match tickets and selected group offerings for all home matches purchased at http://detcityfc.com/tickets. Season and Flex Pack packages will also be subject to the fee, at $1 per package. Funds generated will go to the club's non-profit arm, the Detroit Sporting Coalition, which runs Detroit City FC City Youth.
Inspired in part by the Aspen Institute's Project Play, this is likely the first time in American pro sports history that a professional team has introduced a ticket fee dedicated to supporting youth sports. In 2022, DCFC sold over 75,000 individual tickets and ticket packages throughout 26 home matches.
"We are committed to DCFC match days being the most affordable, accessible, and inclusive pro sporting event in Detroit, so we don't take lightly asking our supporters to cover any new costs," said Sean Mann, Co-Founder & CEO of Detroit City FC. "But it is equally important that we apply those same values to City Youth, and this struck us as an ideal means to do so. Through this new mechanism, everyone entering Keyworth will directly invest in growing our sport among youth in our community. And that means a lot to us as an organization."
Further incentive for the decision, Mann added, is that this season, fans and supporters will see an overall reduction in online ticket fees, even with the introduction of the new $1 youth soccer investment. Added costs are not applied (but donations will be welcome) to tickets purchased in person at the Detroit City FC Club Shop in Capitol Park at 1216 Griswold in downtown Detroit.
Detroit City FC City Youth has nearly doubled in size every year since its founding in 2019; today, almost 300 boys and girls are participating in the program, primarily from the cities of Detroit and Hamtramck. The club projects strong growth to continue, and since the teams operate under a "pay what you can afford" model, demand for scholarship support will also increase. Despite an already robust development strategy that includes a fall 5k Run, and a summer golf outing among a growing slate of fundraising projects, the demand for scholarships for 2023 is over $80,000.
Detroit City FC season ticket packages are currently on sale in person at the Detroit City Fieldhouse, the Detroit City Club Shop in downtown Detroit, and online at http://detcityfc.com/tickets, with mini packages and single-game tickets to become available over the next two weeks. The home opener for the professional men's season will be Saturday, March 25, with the women's schedule to be announced by the end of February. 
For more information about Detroit City FC, visit detcityfc.com and follow @DetroitCityFC on Twitter and Facebook and @detroitcityfootballclub on Instagram.
##DCFC##
Please send all media inquiries to media@detcityfc.com.
Primary Media Contact: Jarrett Maki (Sports Information Director, jarrett.maki@detcityfc.com)