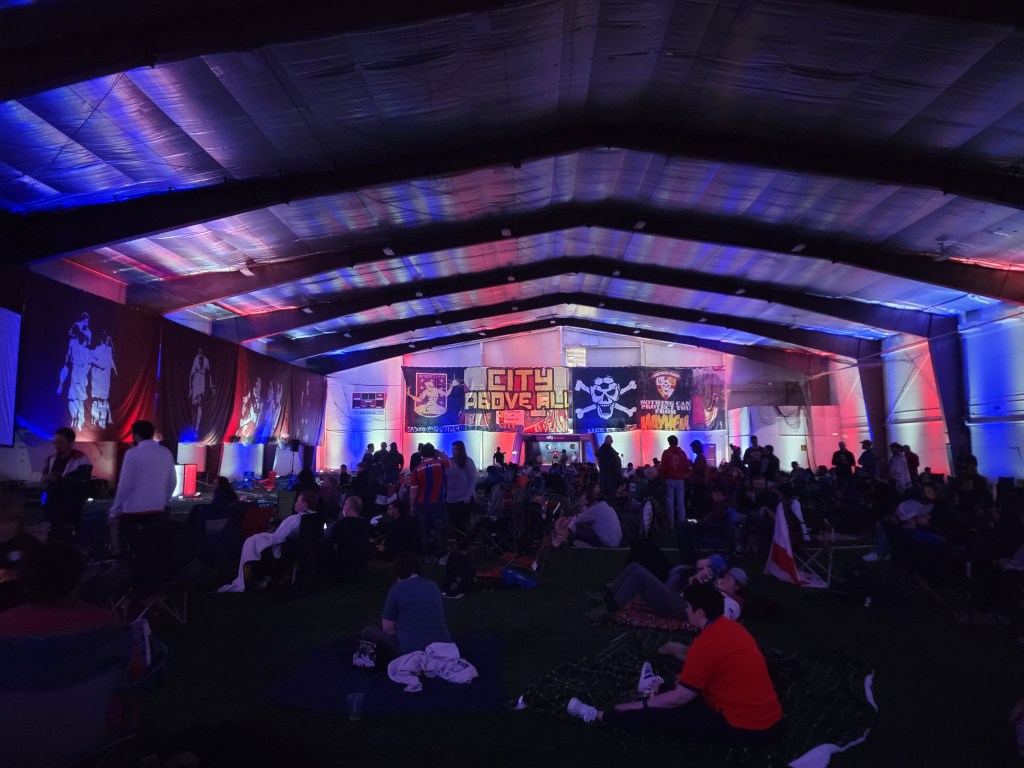 DETROIT, Michigan –
With the US Men's National Team advancing to the Round of 16 in the 2022 World Cup, Detroit City Fieldhouse will host another watch party on the big screen for fans looking to catch the game!
Doors will open at 8:30 AM for the 10 AM kickoff! Capacity crowds are expected, attendees are encouraged to arrive early to get the best spot before kickoff. Additional parking is available across the street at MLK High School and on Mt. Elliot streets.
City Clubhouse will once again be serving pies and drinks on the upper level of City Fieldhouse. Additional food options and bars will also be available at field-level, including Yellow Light Donuts and a Keyworth matchday favorite – Taco Stand Taqueria!
A $5 donation to Freedom House Detroit is encouraged. Attendees can bring lawn chairs and blankets to watch the match on the turf field, which can accommodate over 500.
At every watch party, DCFC will collect donations to help support the work of Freedom House Detroit. As part of the donation, donors can name their favorite World Cup team. The country that gets the most contributions throughout the tournament will dictate the theme for the World Cup Final watch party at City Clubhouse.
"The World Cup brings the nations of the world together in exciting and memorable ways, but a long and tragic path of human rights abuses got us to this tournament," Sean Mann, CEO of Detroit City FC. "However, most people will forget about the worst aspects of our sport once that first ball is kicked. DCFC strives to foster the passion surrounding our sport while using our platform to support those doing good in our community. It's always been an honor to work with Freedom House Detroit, and we look forward to using this opportunity to support their efforts to aid asylum seekers looking to start a new life in our community."