---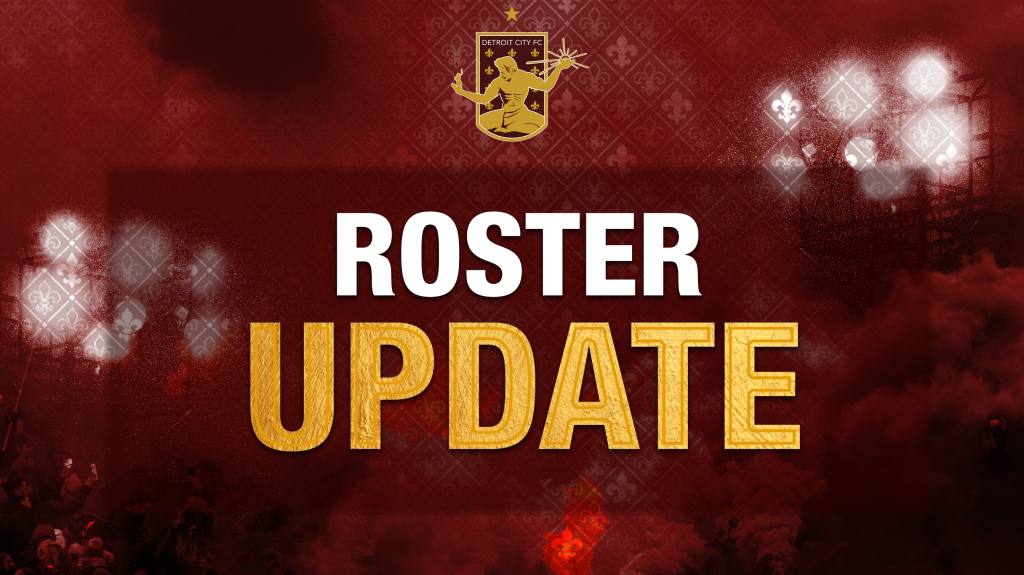 DETROIT, Michigan – Detroit City FC announced today that the following players are out of contract ahead of next season.

#9 Francis Atuahene, Forward – Atuahene appeared in 30 matches for Le Rouge this season making five starts. He was oftentimes the first choice off of Trevor James' bench when in need of a goal or a spark off of the bench. In his 30 appearances, Atuahene scored two goals and notched one assist. He scored the game-winner against the New York Red Bulls II at Keyworth Stadium and scored the equalizing goal in a 1-1 draw with the Oakland Roots on 8/13.
#7 Billy Forbes, Forward – Forbes appeared in five matches for Le Rouge and picked up two starts before being loaned out to Valour FC of the Canadian Premier League. He was involved in Le Rouge's second goal against the New York Red Bulls II, the ball was played across to him, and it was bumbled over the line by the Red Bulls II center back for an own goal.
The following players joined Detroit City FC on loan during 2022 and these aforementioned loans have come to an end following the completion of the season.
#25 Joe Rice, Goalkeeper – Rice made no appearances for Le Rouge after joining the club on loan from Loudoun United on September 8. He featured on the bench once – in the 2-1 win on the road to the Colorado Springs Switchbacks.
#22 Karl Ouimette, Defender – Ouimette appeared in 17 matches for DCFC this season making 14 starts. In these 17 appearances, he saw 1,329 minutes of action and was named the Man of the Match in Le Rouge's 0-0 draw on the road to New York Red Bulls II on 9/21. Ouimette brought experience and depth to the Le Rouge backline as he was called upon to cover all 3 CB positions over the course of the season.
Le Rouge thanks these players for their dedication and commitment to the club in making 2022 a memorable inaugural season in the USL Championship and the club wishes them the best.
For more information about Detroit City FC, visit detcityfc.com.com and follow @DetroitCityFC on Twitter and Facebook and @detroitcityfootballclub on Instagram.
##DCFC##
Please send all media inquiries to media@detcityfc.com.
Primary Media Contact: Jarrett Maki (Sports Information Director, jarrett.maki@detcityfc.com)