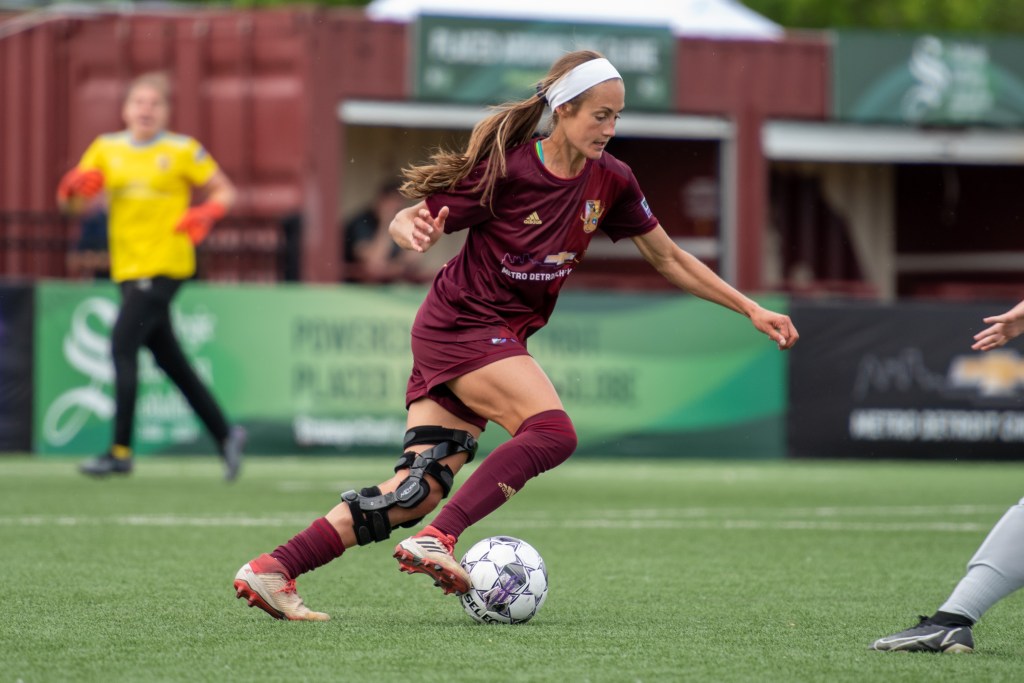 Le Rouge hosts AFC Ann Arbor on Wednesday at Keyworth looking to extend its home unbeaten streak.
Stream | DCFC Match Notes | DCFC Roster | Tickets
DETROIT, Michigan – The Detroit City Football Club hosts AFC Ann Arbor on Wednesday, June 15, at Keyworth Stadium in Hamtramck. Kickoff is set for 7:30 pm on ELEVEN Sports.
The last time these two sides met was on June 1, with Ann Arbor taking all three points at Saline High School. Throughout the match, Detroit City created some good scoring opportunities but none found the crucial final touch. A deflected shot by AFC Ann Arbor found its way past goalkeeper Deighton Wamer in the final 10 minutes of the match and that was enough to separate the two sides.
City last played on June 5th against King's Hammer at Keyworth. Le Rouge was set back early as King's Hammer took a 2-0 lead with goals in the 11th and 17th minutes. Detroit took control in the second and were able to capitalize on a goal in the 70th minute off of Syd Smith's right foot. She placed the ball high and away from the keeper and minimized the deficit to just one. With Le Rouge knocking on the door and time running very thin, a last second header from Kayla Addison salvaged a point for Le Rouge.
Detroit City has played 28 different players this season through seven matches, with different starting XI's every match. Twenty-one players have seen more than 100 minutes on the pitch this season – including three different keepers.
Le Rouge remains unbeaten at Keyworth in W League play – one of three in the division unbeaten at home along with AFC Ann Arbor and Indy Eleven. Of City's eight goals scored this year, five have come in the past three matches.
Ann Arbor sits in third in the Great Lakes table behind Indy and Racing Louisville with a 3-2-1 mark. The Mighty Oak hasn't dropped a match since its season opener – a 4-2 decision at Flint City on May 7. Lina Berrah paces the squad with four goals. Berrah's two assists lead Ann Arbor along with Angeline Kieh.
Gates open at 6:30 pm on Wednesday and tickets are available at tickets.detcityfc.com.
Follow @DetroitCityFCW on Twitter for in-match updates. For more information about Detroit City FC, visit detcityfc.com and follow @DetroitCityFC on Twitter and Facebook and @detroitcityfootballclub on Instagram.
##DCFC##
Please send all media inquiries to media@detcityfc.com.
Primary Media Contact: Alex Wright (Co-Owner | Chief Creative Officer, alex.wright@detcityfc.com)