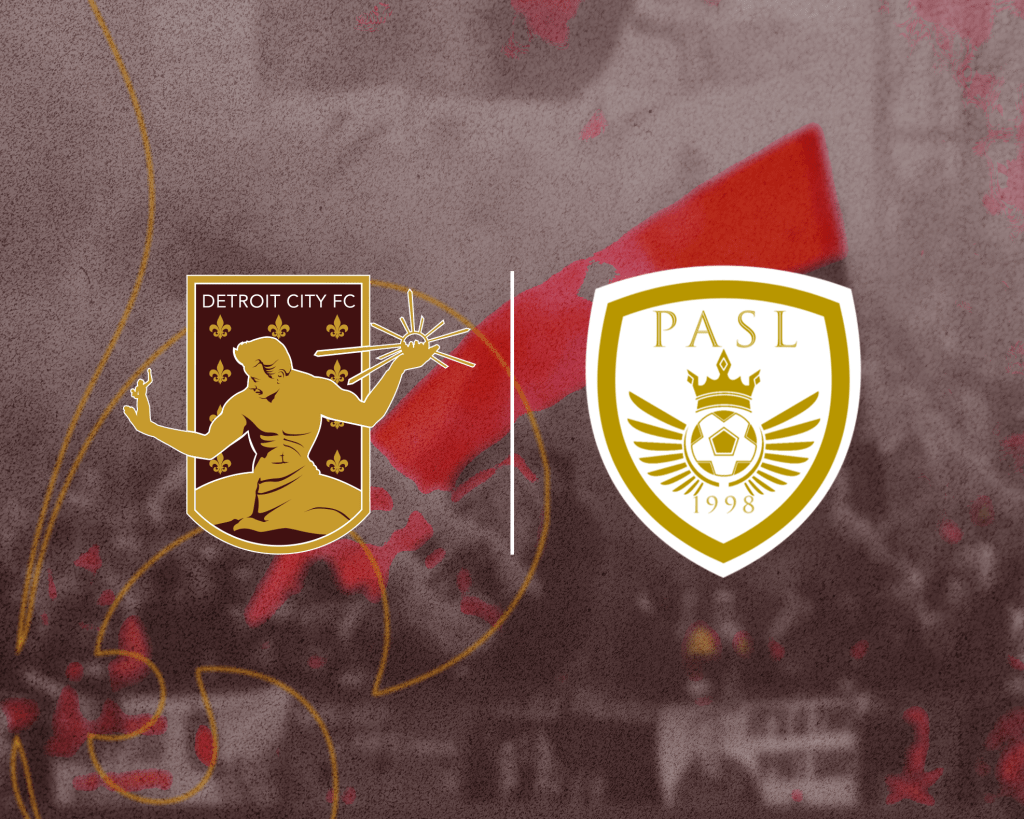 Detroit, Michigan – Detroit City FC has announced that the club will field an indoor Women's team in the Premier Arena Soccer League (PASL) for the 2024 season. The schedule features six home matches, all to be ticketed events played at the Detroit City Fieldhouse at 3401 E. Lafayette Street.
This announcement expands the club's Women's Soccer programming beyond the USL W League season that runs from May through July, with the PASL season starting in December and running through March.
Le Rouge will compete in the PASL's North Division in the Eastern Conference and will battle against Great Lakes FC (Grand Rapids), Zoo City FC (Kalamazoo), and Detroit Waza FC (Detroit) for supremacy in the Division. Other teams on the Detroit City FC schedule include the Cincinnati Sirens (Cincinnati, Ohio), Columbus Eagles (Columbus, Ohio), and the Youngstown Nighthawks (Youngstown, Ohio).
Other teams are still awaiting the League Office's approval to join the Eastern Conference. Specific schedule news will be released at a later date.
The team will be coached by Dani Evans, a staff member on David Dwaihy's 2023 USL W League Staff and a member of the DCFC Downriver staff, where she serves as a Club Administrator and High School Girls Director of Coaching.
"This is an exciting opportunity to grow the women's side of the club," said Sean Mann, CEO of Detroit City FC. "We're thankful that several veterans of our women's teams approached us about the opportunity to field a team during the winter off-season. This presents a great way for the women to stay connected during the outdoor off-season, while a chance for the club to have some fun with a classic indoor soccer experience for our supporters at our own facility."
"We are very excited to welcome DCFC into the PASL professional women's arena soccer landscape," said Devon Joslin, Commissioner of the PASL. "They are joining a strong conference, but they are a great brand that has had success on and off the pitch."
The roster assembled for the upcoming PASL season will feature players from the USL W League side, with specific roster announcements to come at a later date.
For more information about Detroit City FC, visit detcityfc.com and follow @DetroitCityFC on Twitter and Facebook and @detroitcityfootballclub on Instagram.
##DCFC##
Please send all media inquiries to media@detcityfc.com.
Primary Media Contact: Jarrett Maki
(Sports Information Director, Jarrett.Maki@detcityfc.com)