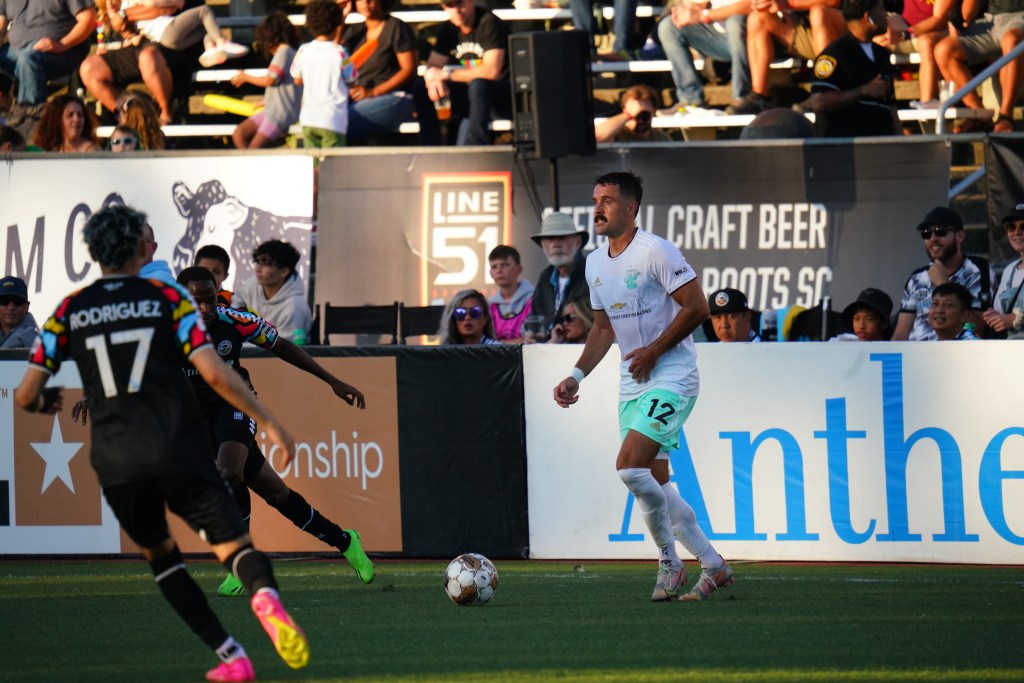 Match Highlights | Stats

Oakland, California – An attacking onslaught from Detroit City FC was met by an incredible performance from Oakland goalkeeper Paul Blanchette on Saturday evening to ensure a 1-1 draw between the two sides in the cross-conference matchup.

The night seemed as though it would be a long one for Detroit City FC as the hosts shocked Le Rouge by essentially scoring from the kickoff of the match with a wonderfully-placed shot from distance off of the foot of Oakland forward Johnny Rodriguez.

Detroit City FC's heads did not drop after conceding from kickoff, quickly bouncing back with an equalizing goal from Captain Stephen Carroll from a well-taken corner-kick technique. The corner was earned following a free-kick taken by Abdoulaye Diop that Oakland's Blanchette saved
The match would then enter an end-to-end phase, the first of many, with both sides playing with freedom on the ball and venturing forward in attack.
Most big changes would fall to Le Rouge who saw themselves come close on a handful of occasions only to be denied by Oakland's Blanchette.
Detroit City FC came the closest to scoring a late winner in the 88th minute when midfielder Maxi Rodrigez would take a shot with the outside of the boot that was pushed onto the post by Blanchette. Then, on the rebound, Rhys Williams attempted to convert to steal the victory but Blanchette was there yet again to deny Le Rouge.
Detroit City FC will enjoy a weekend off next week, not playing again until the club welcomes the Charleston Battery to Keyworth Stadium on August 12.

For more information about Detroit City FC, visit detcityfc.com and follow @DetroitCityFC on Twitter and Facebook and @detroitcityfootballclub on Instagram.
##DCFC##
Please send all media inquiries to media@detcityfc.com.
Primary Media Contact: Jarrett Maki
(Sports Information Director, Jarrett.Maki@detcityfc.com)