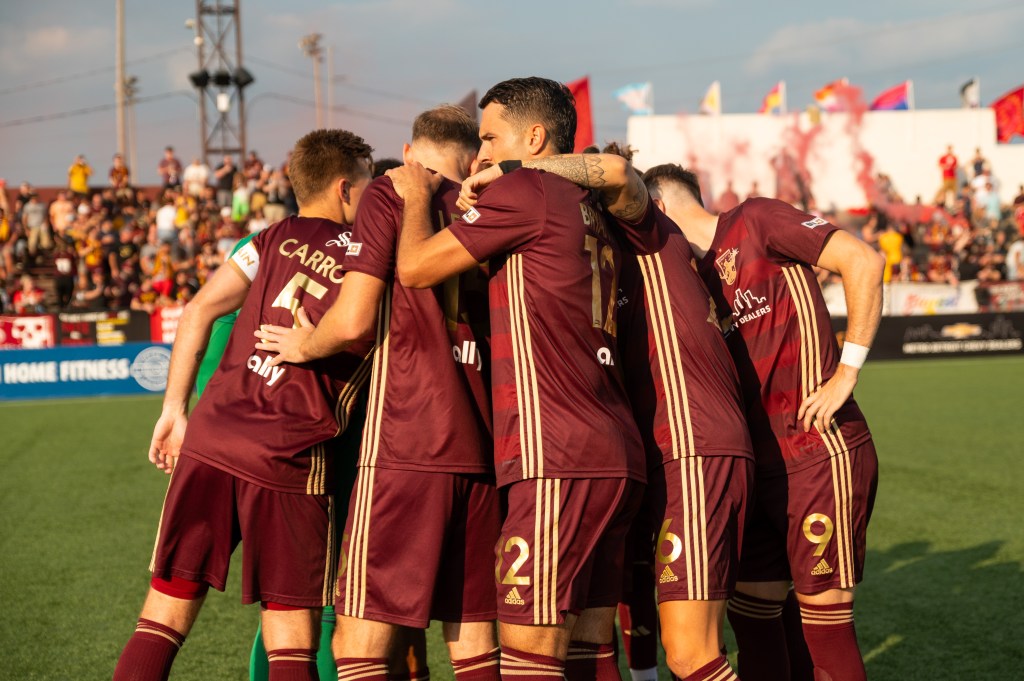 Stream (ESPN+) | Detroit City FC Match Notes | Monterey Bay FC Match Notes | 2023 DCFC Roster | USL Championship Weekly Notes
Detroit, Michigan – After breaking their six-game winless streak against Louisville City FC at Keyworth Stadium on Wednesday night with a two-goal effort, DCFC is back home to take on a USL Championship Western Conference foe in Monterey Bay FC for the first and only time this season. The match is scheduled for a 7:30 PM kickoff and will be streamed live on ESPN+ while being broadcast on TV20 in the Detroit area.
City returned their offensive rhythm last time out with goals from forward Ben Morris and an own goal that midfielder Rhys Williams made possible with a two-way effort. The switch in formations, aggressive mentality, and return of midfielder Abdoulaye Diop seemingly gave Detroit the juice it needed to come away with three points. 
Looking back on last night's win over Louisville. 😎

📰 Read the recap:https://t.co/90iWLVw15Q

📺 Watch the extended match highlights:https://t.co/8HnofUk5o4

🎟️ Get tickets for Saturday's match:https://t.co/6uq0CgMIc7#DCTID pic.twitter.com/L49sN3HKJI

— Detroit City FC (@DetroitCityFC) July 20, 2023
Similar to this year, both teams only met once last season as well. That match ended in a 0-0 draw with that match taking place in the Golden State.
Monetery Bay comes to Hamtramck with a 7-6-7 record in 2023, which is good for seventh place in the Western Conference in the USL Championship. The last four matches have not gone well for them though, as they were only able to notch one point in that span.
Even with a recent clean sheet for Le Rouge's defense and goalkeeper Nate Steinwascher, Detroit will still have to be wary of MB forward Alex Dixon. The 5'9 goal-scorer has seen his shot in the back of the net a total of nine times this year.
Saturday's contest will kick off at 7:30 p.m. You can find tickets here.
For more information about Detroit City FC, visit detcityfc.com and follow @DetroitCityFC on Twitter and Facebook and @detroitcityfootballclub on Instagram.
##DCFC##
Please send all media inquiries to media@detcityfc.com.
Primary Media Contact: Jarrett Maki
(Sports Information Director, Jarrett.Maki@detcityfc.com)