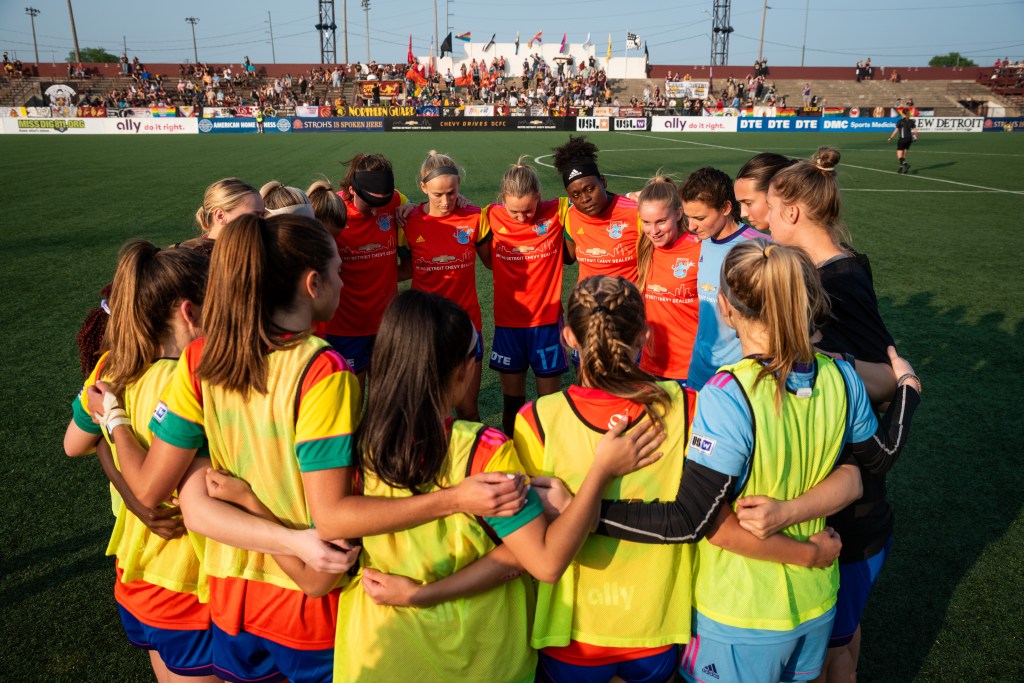 Detroit, Michigan – Detroit City FC is returning to Keyworth Stadium for their final home match of the 2023 USL W League season, taking on Cleveland Force SC. The game is scheduled to kick off at 7:30 PM with streaming available on the official Detroit City FC YouTube Channel and Eleven Sports. Tickets are still available for Wednesday's match and can be purchased here.
Wednesday's match is also the annual K9s at Keyworth Night, presented by Strategic Staffing Solutions. Proceeds from every K9 ticket will benefit the Michigan Humane Society and a halftime dog pageant show will determine Detroit City FC's Next Top Dog.
It has been eleven days since the Detroit City FC W League Squad took the pitch, losing 5-0 to a dangerous division-winning Flint City AFC squad. Le Rouge will be hoping for a bounce back against the team currently at the bottom of the Great Lakes Division in Cleveland.
The visitors are fresh off of a 1-0 loss on the road to Flint City AFC last Friday. This win would secure a hosting bid for Flint City AFC in the First Round of the W League Playoffs.
Cleveland Force SC has only one win on the season, defeating Midwest United FC by a score of 2-1 on the road on 6/17. Their record sits at 1-0-10, coming to a tally of 0.27 points per match.
Detroit City FC has faced off against Cleveland twice already this season, both on the road at DiSanto Field on the campus of Case Western Reserve University. Le Rouge came out on the winning end of both fixtures by scorelines of 2-0 and 1-0.
Le Rouge is looking to finish off their sophomore season in the USL W League strong, after Wednesday's match, Detroit City FC will travel to end the season at AFC Ann Arbor on Saturday, July 1 for their second matchup of the season.
For more information about Detroit City FC, visit detcityfc.com and follow @DetroitCityFC on Twitter and Facebook and @detroitcityfootballclub on Instagram.
##DCFC##
Please send all media inquiries to media@detcityfc.com.
Primary Media Contact: Jarrett Maki
(Sports Information Director, Jarrett.Maki@detcityfc.com)