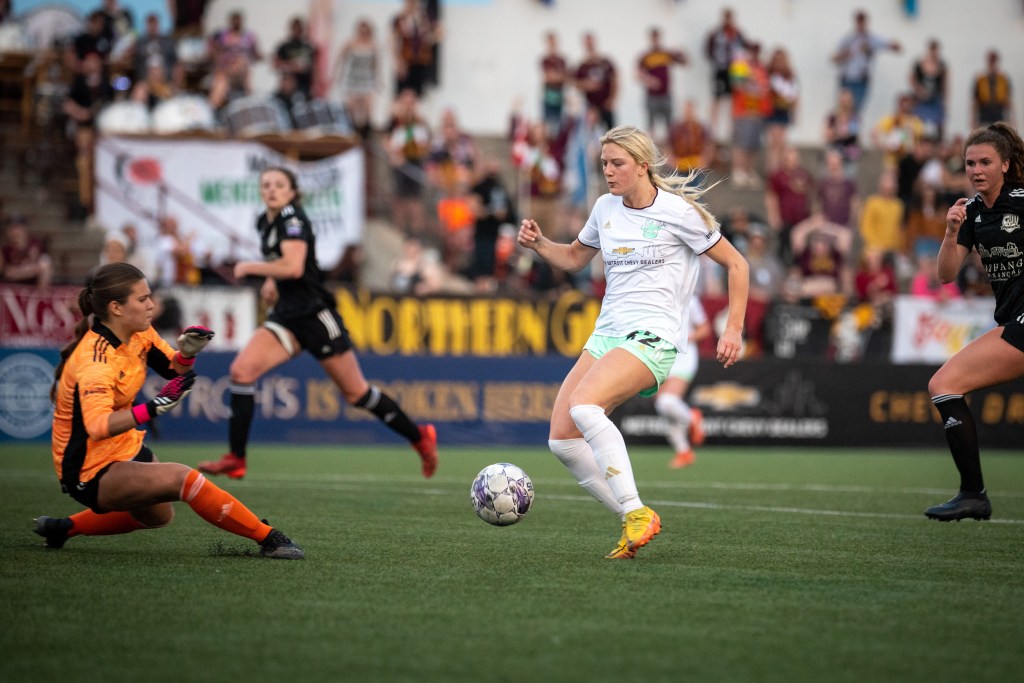 Detroit, Michigan – Following their first loss of the season against Kalamazoo FC, DCFC will return to USL W league action facing off against AFC Ann Arbor this coming Saturday with kickoff set for 7:30. The match will be streamed on both YouTube and Eleven Sports. Tickets are available through SeatGeek.
In DCFC's previous USL W League play, the score was decided in the second minute of the match when Kalamazoo rocketed a shot into the top corner to give the visitors a lead that they would manage to protect for the rest of the 90 minutes.
Detroit would pose questions of Kalamazoo's defense throughout the 90 but struggle to create the final ball necessary to see them back into the game.
This matchup will be the first time the two sides meet this season, with a second meeting set up on July 1.
AFC Ann Arbor currently sit third in the table with seven points to their name in five matches played, with three of those points coming from their most recent match against Cleveland Force SC which they won 3-2.
DCFC will have to be wary of Ann Arbor's two taliswoman in Angeline Kieh who currently holds four goals to her name, and Brooklyn Whitehead who has accumulated three goals so far.
DCFC enter the match currently sat in 5th place with a total of six points. Those points having been earned through three ties, and a win so far.
For more information about Detroit City FC, visit detcityfc.com and follow @DetroitCityFC on Twitter and Facebook and @detroitcityfootballclub on Instagram.
##DCFC##
Please send all media inquiries to media@detcityfc.com.
Primary Media Contact: Jarrett Maki
(Sports Information Director, Jarrett.Maki@detcityfc.com)