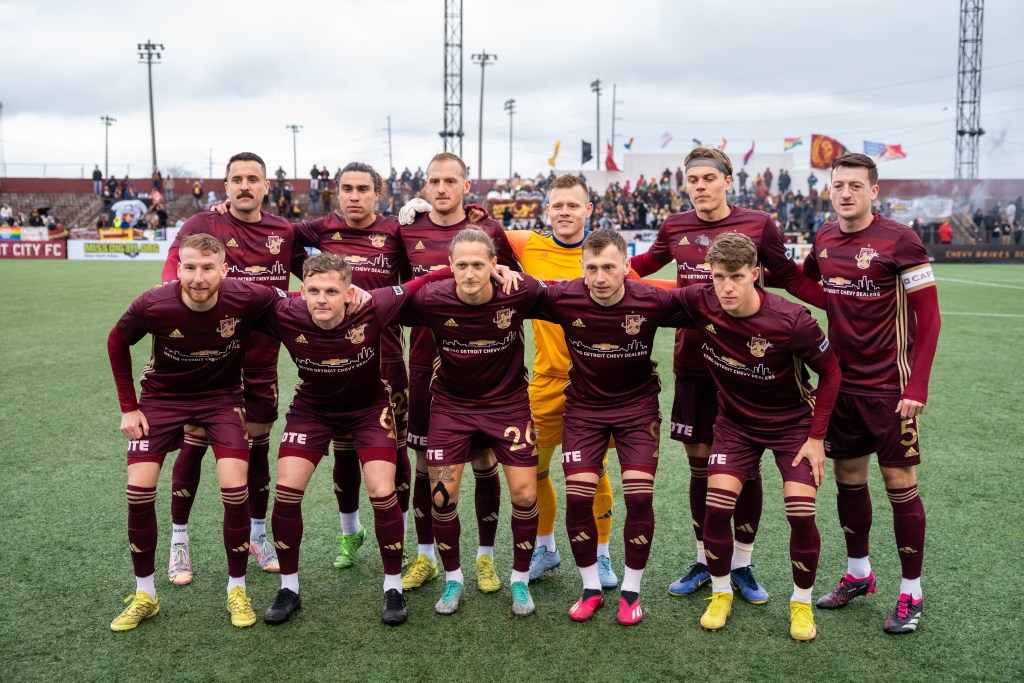 Stream YouTube | 2023 DCFC Roster
Detroit, Michigan – For the third time in the last two weeks, Detroit City FC once again take the pitch in front of their home fans at Keyworth Stadium tonight at 7:30 PM as they welcome Gold Star FC of the National Independent Soccer Association, beginning their run in the 2023 US Open Cup. Tickets are still available at this link.
Detroit City FC will be looking to build off of a historic run in last years US Open Cup which saw them make it to a club record Round of 32 thanks to wins against Michigan Stars FC (NISA), and Columbus Crew (MLS) before ultimately falling to Louisville City FC after 120' of play and penalties in the Round of 32.
Le Rouge is hopeful of shaking off a frustrating league match at the weekend which saw clever passes of play, talented dribbling and dangerous chances but a match that ended with a 1-0 loss.
Gold Star FC are a first-year NISA team, having only played one match in their history, a 3-0 loss on the road to Chattanooga FC on 4/1. Although they're new, they have players that Detroit City FC fans will be familiar with. Their attack is spearheaded by Roddy Green who played for Le Rouge from 2017-2021 and is part of one of the most iconic Open Cup moments for Detroit City FC. The 2018 win over the Michigan Bucks in penalties. Fans of Detroit City FC might also be familiar with forward Daniel Wright who played for the club in 2019, Trevor James' first season at the club.
This will be Detroit City FC's sixth appearance in the US Open Cup, their second as a professional club.
Following tonight's cup clash, Le Rouge will be on the road to Louisville City FC to take on their Eastern Conference foes this weekend with a 4/8 match with kickoff scheduled for 3:00 PM. Detroit City FC's next league match at home is on 4/29 when they host the Tampa Bay Rowdies.
Follow @DetroitCityFCM on Twitter for in-match updates. For more information about Detroit City FC, visit detcityfc.com and follow @DetroitCityFC on Twitter and Facebook and @detroitcityfootballclub on Instagram.
Please send all media inquiries to media@detcityfc.com.
Primary Media Contact: Jarrett Maki
(Sports Information Director, jarrett.maki@detcityfc.com)