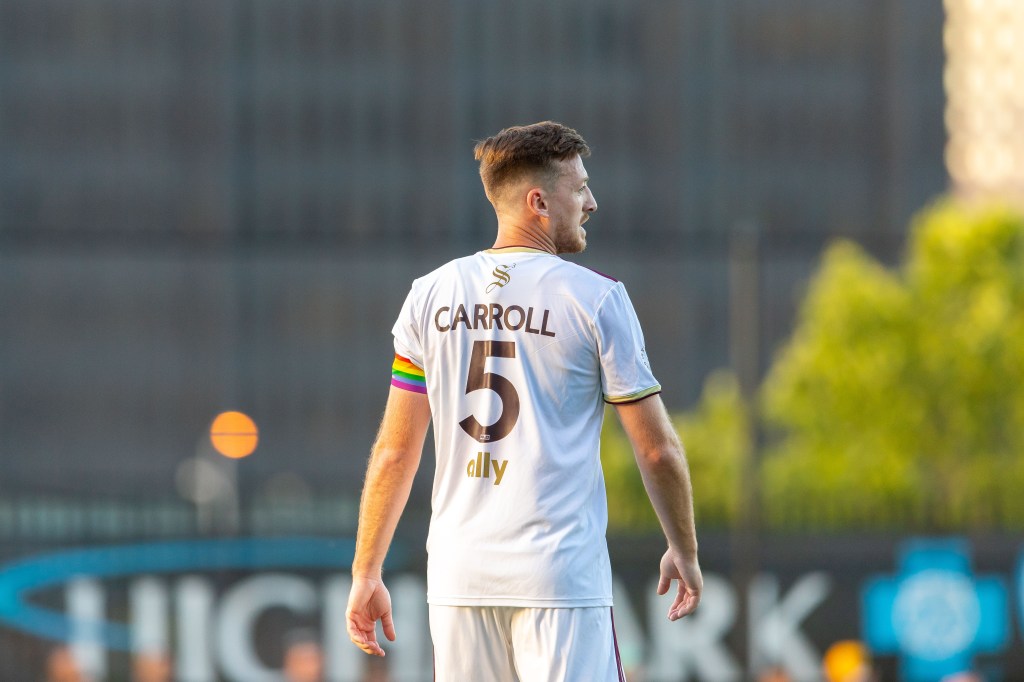 Stream (ESPN+) | DCFC Match Notes | 2023 DCFC Roster |San Diego Loyal SC Match Notes | USL Championship Notes
SAN DIEGO, California – It is finally here, the start of the 2023 USL Championship season and Detroit City FC is on the road for Matchweek 1 to take on San Diego Loyal SC of the Western Conference. Kickoff is scheduled for 10 PM Eastern, 7 PM Pacific on Saturday night with streaming available on ESPN+.
Detroit City FC shocked the league last season and began to do so early, getting off to the second-best start by a league newcomer in the history of the USL Championship. This stellar start to the season laid the groundwork for a playoff push which saw Le Rouge secure their spot in the postseason with a few games to spare after defeating the Tampa Bay Rowdies 1-0 at home.
This season, though, will be different for Detroit City FC as the league and those around it will know what to expect from the club and its players. Similar to 2022, Le Rouge is beginning its campaign on the road to a team who are in FiveThirtyEight's top five for most likely to win the USL Championship title. Yet another chance to prove themselves.
The squad has chopped and changed a lot in the offseason. Le Rouge said goodbye to mainstays in the 2022 squad with the notable departures being Deklan Wynne and Antoine Hoppenot.
Trevor James and the rest of the technical staff have been busy bringing in new faces to join the attack. It has yet to be seen how newcomers Skage Simonsen, Richard Ballard, Adrian Billhardt and, Ben Morris will contribute to the attacking side of Le Rouge's game.
Le Rouge made it a point this off-season to retain their core group of players which was a vital part of their successful 2022 season. In 2023 the club welcomes back Stephen Carroll, Connor Rutz, Maxi Rodriguez, Matt Lewis, Rhys Williams and Micheal Bryant on multi-year deals while also retaining the services of 2022 Black Arrow MVP Winner Nate Steinwascher.
On the defensive end of the pitch, Le Rouge has welcomed in Jalen Robinson, a former DC United academy product and a teammate of Skage Simonsen last year at Loudoun United FC. The club most recently welcomed midfielder Tommy McCabe who has experience in the Championship, most notably with Orange County SC.
San Diego Loyal SC will be looking to build on a successful 2022 campaign, where they entered the USL Championship Playoffs as a #2 seed in the west, as they enter a new era with long-time assistant Nate Miller taking over the helm from US Soccer Icon Landon Donovan. Miller will be a familiar face to those who followed Detroit City FC in the NPSL days as he used to be the manager of Lansing United FC.
The Loyal have added midfielders Blade Bodily (formerly of the Portland Timbers) and Joe Corona (formerly of the Houston Dynamo) to their ranks for the 2023 season while also retaining 16 players from 2022.
Next week the squad heads to El Paso, Texas to take on the El Paso Locomotive.
Follow @DetroitCityFCM on Twitter for in-match updates. For more information about Detroit City FC, visit detcityfc.com and follow @DetroitCityFC on Twitter and Facebook and @detroitcityfootballclub on Instagram.
Please send all media inquiries to media@detcityfc.com.
Primary Media Contact: Jarrett Maki
(Sports Information Director, jarrett.maki@detcityfc.com)