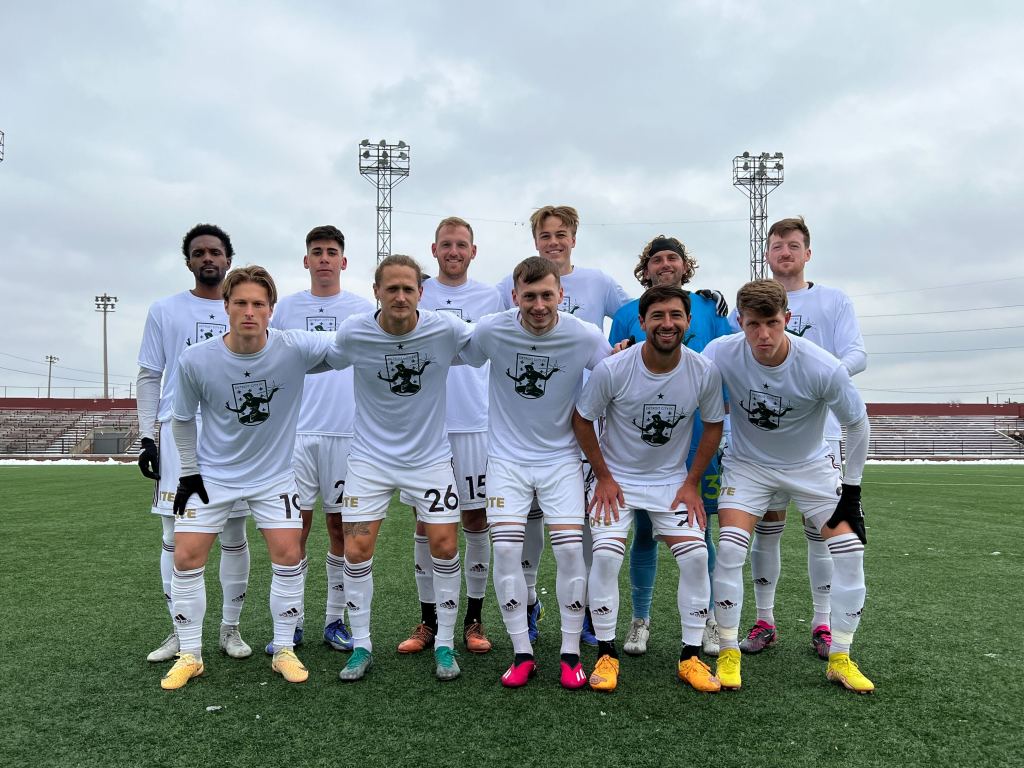 DETROIT, Michigan – Today Detroit City FC and the Michigan State Spartans squared off in a pre-season friendly at Keyworth Stadium. The match ended with Le Rouge coming out on top by 2-0 thanks to a Skage Simonsen double. The bigger story in this one was what happened off of the field.
Prior to kickoff, players for Detroit City FC and Michigan State University exchanged shirts, the Spartans gave Le Rouge players and staff Spartan Strong tops while Le Rouge exchanged special jerseys that they would be wearing in the match to show their solidarity with the Spartans as the whole Michigan State University community deals with the tragic events that took place on February 13.
Detroit City FC will auction off their match-worn special kits with the proceeds going directly to the Michigan State University Spartan Strong Fund. The auctions will take place at the following link: https://www.ebay.com/usr/lerougeauction
The Spartan Strong fund was created to support the Michigan State community following the tragic events on their campus. Funds will go to provide support for the evolving needs of the individuals most critically impacted.
You can donate directly at: https://givingto.msu.edu/spartan-strong.cfm
For more information about Detroit City FC, visit detcityfc.com and follow @DetroitCityFC on Twitter and Facebook and @detroitcityfootballclub on Instagram.
##DCFC##
Please send all media inquiries to media@detcityfc.com.
Primary Media Contact: Jarrett Maki (Sports Information Director, jarrett.maki@detcityfc.com)