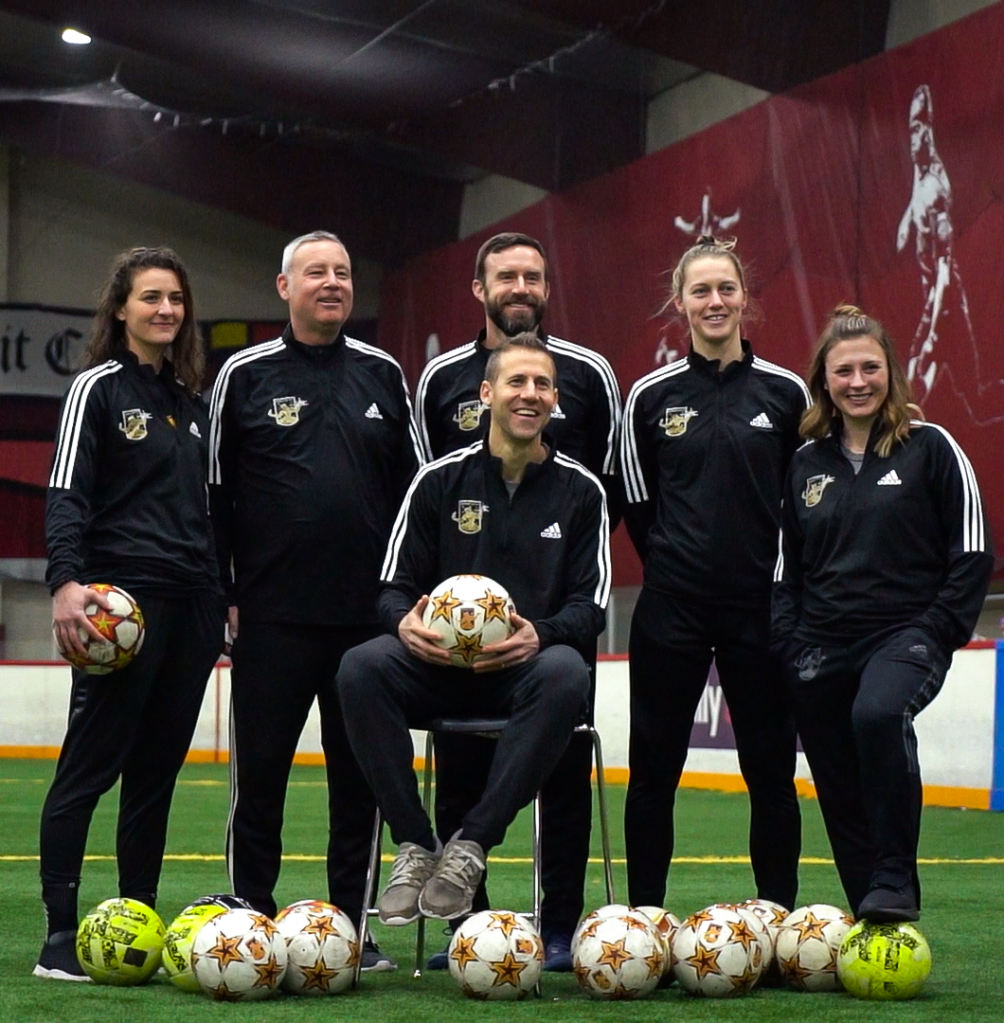 DETROIT, Michigan – Detroit City FC has announced the names of the Women's First Team Staff under the leadership of newly-appointed head coach David Dwaihy ahead of the club's second season in the USL W League.
Joining the staff as Dwaihy's associate head coach is Nate Northup. Northup was born in Iowa before heading to California State University Monterey Bay where he would play on the men's soccer team from 2000-2003. While in college, Northup took the field for the Salinas Valley Samba of the NPSL. Following graduation he moved to Europe and had trials lined up at Hammarby IF and Tres Cantos Pegaso before returning to the United States in 2006, signing with the Boulder Rapids Reserves of the PDL. He would return to his alma mater in 2009 to become an assistant coach for California State University Monterey Bay until 2011.
Also joining the staff as an assistant is Dani Evans. Evans comes into the fold with coaching experience as part of the Detroit City FC Downriver system, as well as the Lincoln Park High School's girls varsity team. Evans will also officially be able to play for the first team in the USL W League, with past playing experience with the Detroit Sun.
Joining the staff as the Goalkeeper Coach will be Gabby Schriver. Schriver has been a mainstay for Detroit City FC since beginning their women's team in 2020. The former Michigan State University Spartan would make five appearances in the USL W League for Detroit City FC last season, starting in four matches. Schriver is also the head coach of Oxford High School's JV Boys team.
Coming on as the Sports Performance Coach is Elisa Baeron. She first joined Le Rouge as a player ahead of the 2021 season where she led the team with 791 minutes played in UWS play. She would return for 2022, this time as team captain, and appeared and started in 11 matches in the USL W League, totalling 920 minutes of play. Baeron currently works as the Assistant Strength & Conditioning Coach with Oakland University's athletic department.
Rounding out Dwaihy's staff is Nate Stovall as he joins the club as the team's Sporting Director for the 2023 season. He has previously held high-ranking positions for the well-known youth outfit Michigan Hawks.
More information about the 2023 USL W League will be announced in the coming weeks.
For more information about Detroit City FC, visit detcityfc.com and follow @DetroitCityFC on Twitter and Facebook and @detroitcityfootballclub on Instagram.
##DCFC##
Please send all media inquiries to media@detcityfc.com.
Primary Media Contact: Jarrett Maki (Sports Information Director, jarrett.maki@detcityfc.com)