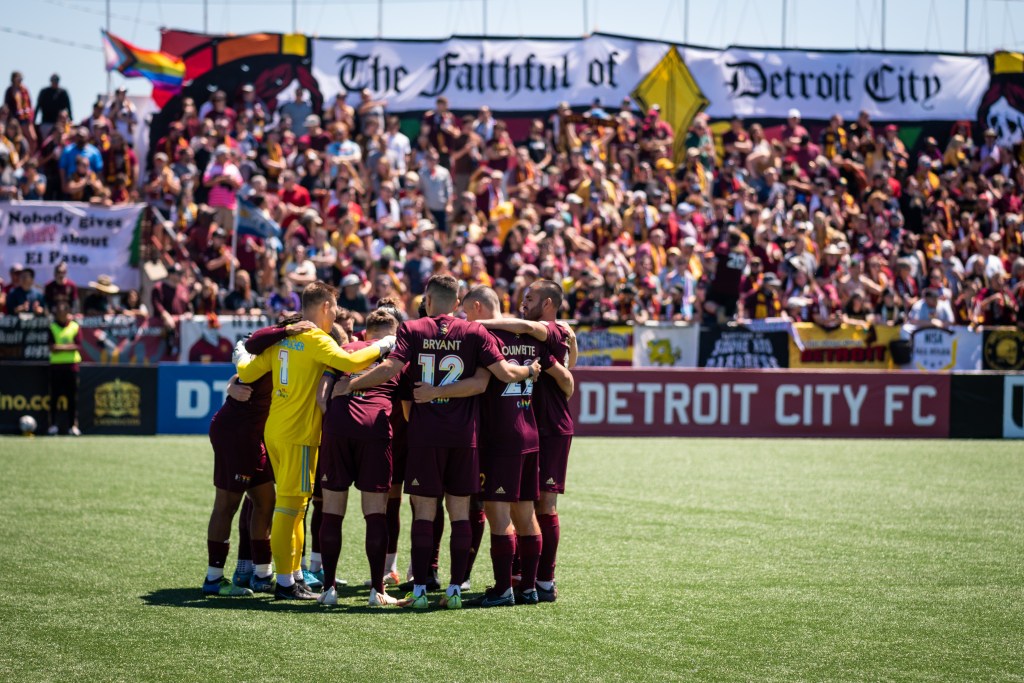 DETROIT, Michigan – Today, the USL Championship announced home openers for each team in the league for the 2023 season. 
Detroit City FC will begin their season on March 11 on the road against San Diego Loyal SC of the Western Conference. This will be the first meeting between these two sides. 
Detroit City FC's first home match will be against Eastern Conference foes Indy Eleven on March 25. Last season, Detroit City FC defeated Indy Eleven on the road, 1-0 on July 9 thanks to a Connor Rutz header early in the first half. When the two sides met at Keyworth Stadium, the points were shared in a 0-0 draw as both sides struggled to break down each other's defensive setup.
In 2022 Le Rouge announced three regular season pre-match sellouts, the first three in club history. These came on June 18 against El Paso Locomotive with the clubs first ever match on ESPN National, the USL Championship regular season match against New Mexico United on July 23 and the season finale against The Miami FC on October 15.
As 2023 is set to be even bigger, visit https://tickets.detcityfc.com/ to secure your spot for the home opener against Indy Eleven on March 25 or to secure your place for all of 2023 with our season ticket options also findable at the link.
For more information about Detroit City FC, visit detcityfc.com and follow @DetroitCityFC on Twitter and Facebook and @detroitcityfootballclub on Instagram.
##DCFC##
Please send all media inquiries to media@detcityfc.com
Primary Media Contact: Jarrett Maki (Sports Information Director, jarrett.maki@detcityfc.com)