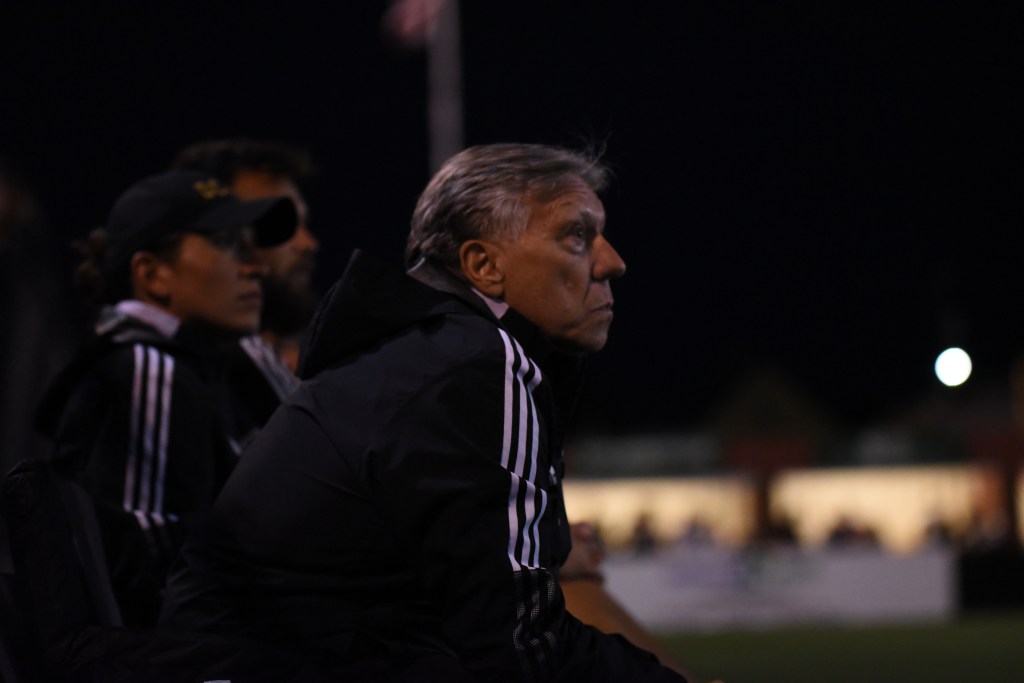 Hamtramck, Michigan – With their 12th draw of the season, Detroit City Football Club (13-12-6) and FC Tulsa (10-6-15) ended with a 2-2 score and DCFC came away with one point at Keyworth Stadium on Saturday night.
For the third game in a row, after 45 minutes of play, neither team was able to get on the scoreboard. City had six shots, with one on target that was their best chance of the first half. Defender Richard Foster made a perfect cross to the front of the net where defender Rhys Williams was able to one time the ball on frame, but Tulsa goalkeeper Austin Wormell made a spectacular diving save to keep the ball out of the net.
Goalkeeper Nate Steinwascher made a great sliding save of his own on forward Darío Suárez to keep the score at zero on each side.
It took less than two minutes into the second half when Detroit was the first to get on the scoreboard after so many opportunities in the first 45 minutes of play.
Defender Rhys Williams placed a high cross to the right side of the net, where defender Richard Foster volleyed the ball back in front of the net. Forward Yazeed Matthews was able to direct the ball across the line. It was Matthew's first goal and Foster's first assist of the season.
In less than a minute and a half, Tulsa took the lead on two goals at 67' and 69'. To tie the game, Suárez was able to beat Steinwascher with his left foot, even though Steinwascher was able to get a piece of the ball.
Tulsa didn't stop there as midfielder Eric Bird was able to play a pass off of his chest and immediately shoot with his right foot off a screen to take the lead 2-1, two goals in two minutes from the visitors.
City didn't let up the pressure and at 75', from a set piece off a corner, forward Antoine Hoppenot placed the ball well to waiting defender Michael Bryant, who cleanly headed the ball deep in the net to tie the game. Hoppenot's assist gets him to 10 on the season which has him tied currently for 1st place in the league.
Possession % and passes were equal through the entire game, but Detroit had the edge in shots with 11 to Tulsa's six, and four on target to Tulsa's three.
Next Saturday, Le Rouge will travel away to play Loudoun United at Segra Field in Leesburg, Virginia at 7:30pm with streaming available on ESPN+.
For more information about Detroit City FC, visit detcityfc.com.com and follow @DetroitCityFC on Twitter and Facebook and @detroitcityfootballclub on Instagram.
Goal Summary:
DET – Yazeed Matthews (Richard Foster) – 47'
TUL – Dario Suárez (Eric Bird) – 67'
TUL – Eric Bird (Rodrigo da Costa) – 69'
DET – Michael Bryant (Antoine Hoppenot) – 75'
##DCFC##
Please send all media inquiries to media@detcityfc.com.
Primary Media Contact: Alex Wright (Co-Owner | Chief Creative Officer, alex.wright@detcityfc.com)