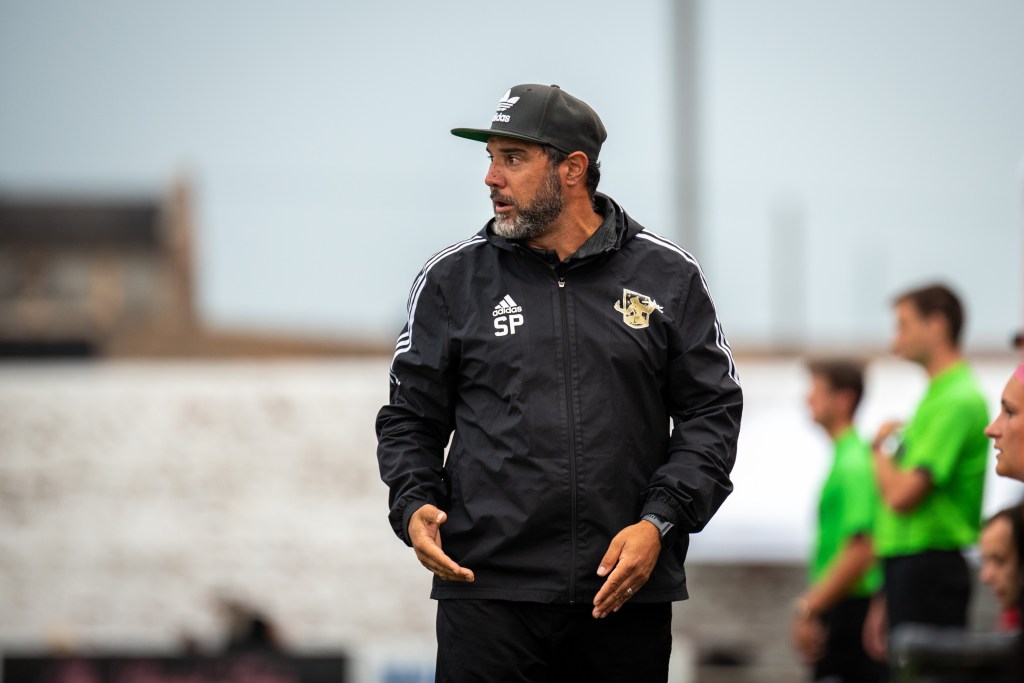 DETROIT, Michigan – Sam Piraine announced today he is stepping down as head coach of Detroit City FC's W-League team. The departure is amicable and Piraine will continue in his leadership role at DCFC Youth West.
"At this time, I feel it is in the best interest of the club that I step away from the Head Coaching role for the Detroit City FC USL W-League team. With my commitment to the Technical Director Position with the DCFC Youth West Club, I cannot give my all to the women's program", said Piraine. "The vision I had for the W-League group demanded a commitment I could not sustain and it would be unfair to the club, staff, our supporters, and the amazing women on the roster to give anything less than my best. This is, without question, the most difficult decision I have made regarding my employment in this beautiful game. Thank you, Detroit City FC and all you City Faithful"
"We have the utmost respect for Sam and what he has accomplished these three seasons, building a women's side from scratch under very challenging circumstances," said Sean Mann, CEO of DCFC. "Sam introduced professionalism and a passion for the game that has set the standard for the position. He will be missed on the sidelines and will continue to seek out his insight on club matters as we grow, especially in the areas of youth and Academy development."
Piraine completed his third season as head coach of DCFC Women's first team in July 2022. After two seasons playing in the UWS, he guided the squad through the transition to the USL W-League. DCFC introduced Piraine as the team's first-ever head coach on December 12, 2019.
DCFC will open up the search for their next women's first-team head coach shortly, with DCFC leadership and GM and Men's First Team Head Coach Trevor James heading up the project.