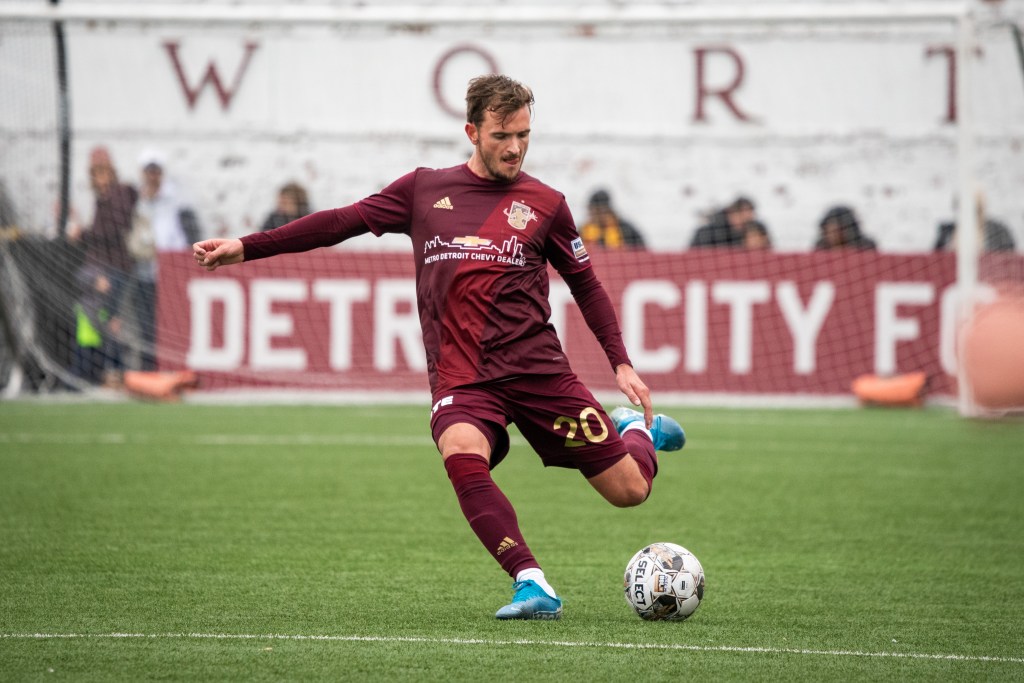 DETROIT, Michigan – The New Zealand Football Federation announced their 24-man squad for the upcoming FIFA International window, and among those named was Detroit City FC's defender #20, Deklan Wynne. This FIFA International window will be a special one for the New Zealand National Team as they have a two-match slate of matches against Australia, who are heading to the 2022 World Cup in Qatar.
New Zealand will be taking the pitch on September 22 and September 25. These matches will also be celebrating the 100th anniversary of the first time New Zealand and Australia faced off against each other.
Wynne has appeared for the New Zealand senior team 13 times in his career, picking up 11 starts wearing the colors of his country. He was first capped for New Zealand in November of 2014 when he made his National Team debut against China and made an immediate impact, picking up the assist on New Zealand's equalizing goal in a match that would end 1-1.
Deklan Wynne most recently represented New Zealand in 2018, where he appeared in five and started four World Cup Qualifying matches, playing 385 minutes.
This season for Detroit City FC, Deklan Wynne is the only player who has appeared in every match for Le Rouge, all of this totaling 2,504 minutes of action. Wynne has scored three goals this season for Detroit City FC, most recently scoring the game-winning goal on the road against the Colorado Springs Switchbacks. Deklan Wynne has also registered six assists on the season, the second highest on Le Rouge just behind #29 Antoine Hoppenot, who has nine assists.
Before Detroit City FC, Deklan Wynne began his football career at the Hamilton Wanderers of New Zealand's first division before making his way to North America, signing for the Vancouver Whitecaps II of the USL Championship in 2015. Then, in 2017, Wynne was traded to the Colorado Rapids, where he would make 36 appearances for the Major League Soccer franchise over three seasons.
Wynne becomes the fourth Detroit City FC player to be selected for their National Team under the guidance of Trevor James, following Marlon Evans (Guam, 2019), Tendai Jirira (Zimbabwe, 2020), and Billy Forbes (Turks and Caicos, 2022).
Le Rouge next takes the pitch on Saturday, September 17, taking on the Tampa Bay Rowdies at Keyworth Stadium at 7:30 pm. Streaming will be available on ESPN+ and TV20.
For more information about Detroit City FC, visit detcityfc.com.com and follow @DetroitCityFC on Twitter and Facebook and @detroitcityfootballclub on Instagram.
##DCFC##
Please send all media inquiries to media@detcityfc.com.
Primary Media Contact: Alex Wright (Co-Owner | Chief Creative Officer, alex.wright@detcityfc.com)