Welcome to the 2023 Prideraiser page!

Every June, the independent supporters at the Northern Guard Supporters and Detroit City faithful come together to raise funds for the Ruth Ellis Center through their Prideraiser campaign! For every goal scored by our men's and women's first teams, supporters pledge a donation. At the end of the month, all goals are tallied up and pledges are collected and donated to the Ruth Ellis Center to support local LGBTQ+ youth!
Ally, longtime friends of Ruth Ellis Center and our club partner, have joined for a third year to help continue the amazing work done by our supporters, and in conjunction with the club, are helping spread the word and provide additional resources to further Ruth Ellis Center's mission!
You can join the Northern Guard and our partners at Ally by pledging a dollar amount per goal today – or even making a one-time donation to the Ruth Ellis Center!
MEET OUR PRIDERAISER STARTING XI
During the month of June, Ally and Detroit City FC will be highlighting members of the LGBTQIA+ community in Detroit through our Prideraiser Starting XI series! Check back weekly as we announce the Starting XI!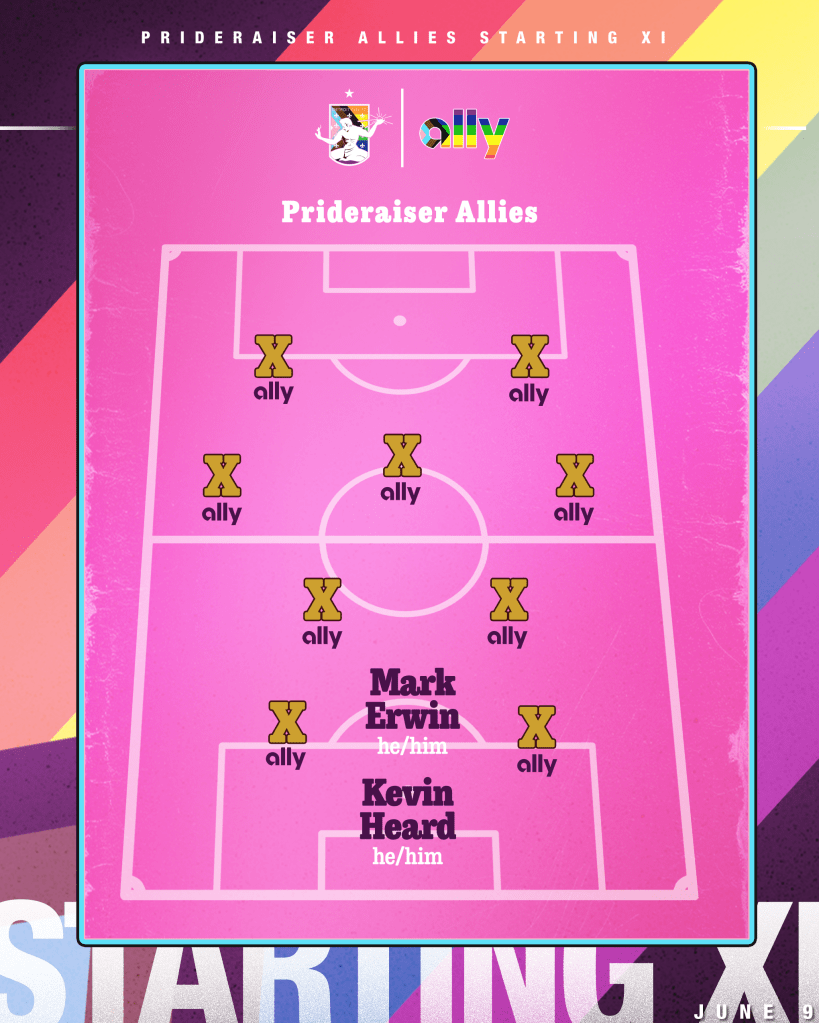 SHOW YOUR DETROIT CITY PRIDE!
Check out all of our limited-edition Pride merch and support the Ruth Ellis Center with every purchase! Sizes sold out online? Visit our Capitol Park store at 1216 Griswold in Downtown Detroit! Kits and Pride gear are a limited run – don't wait to get yours!