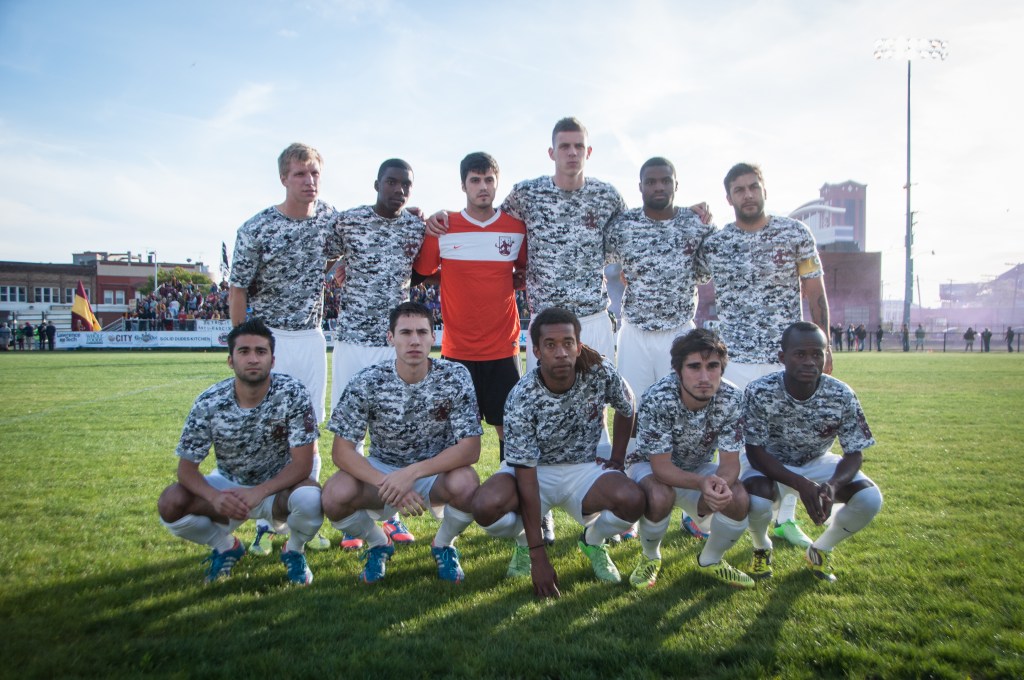 On May 25, 2013, the club's match against Zanesville Athletic benefitted the Wounded Warrior Project and Hooligans for Heroes, a nonprofit started by members of the Detroit City FC supporters group, the Northern Guard.
2014 – Ruth Ellis Center
On June 6, 2014, the club became the first American sports team to wear a uniform in support of LGBTQ inclusion in a regulation match. Le Rouge dedicated the June 6th match versus Erie Admirals S.C. to inclusivity in sports, auctioning off the commemorative jerseys to benefit the Ruth Ellis Center, a Highland Park, MI., shelter for at-risk, runaway and homeless LGBTQ youth.
Also in 2014, the club announced its partnership with United Way of Southeastern Michigan to support its "Michigan No Kid Hungry" initiative and promote healthy lifestyles for youth in Detroit.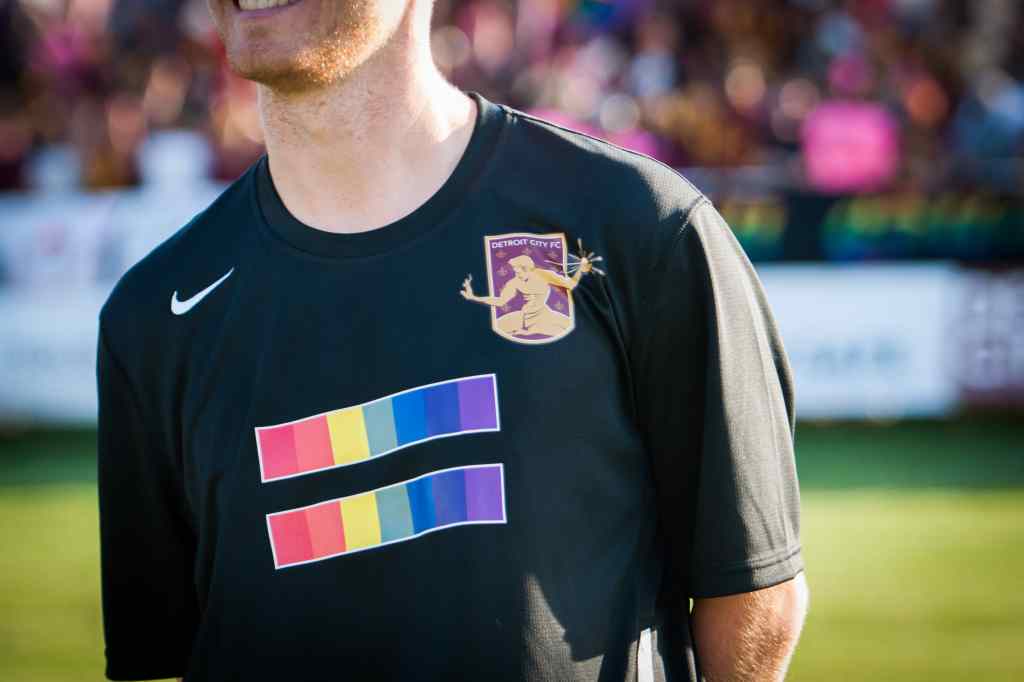 On September 7, 2014, City hosted its inaugural Detroit Public Schools Showcase, which featured a friendly match for City followed by a regulation match between Cass Tech High School and Detroit Renaissance High School, with proceeds from the night going toward the boys soccer programs. The club has strong ties with Cass Tech High School, investing thousands of dollars into improving the Cass Tech field, a benefit to the both the soccer and football programs. City also presented the Cass Tech girls soccer program with new uniforms early in the 2014 season.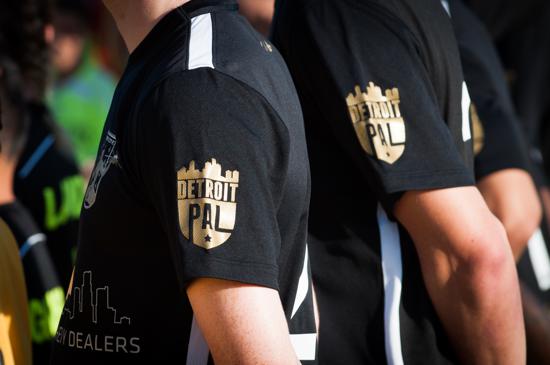 2015 – Detroit PAL
DCFC teamed up with Flagstar Bank, to create the Neighborhood Champion Program. For every City home match, DCFC treated residents from a different Detroit neighborhood to free tickets, free transportation and giveaways.
In its continuing efforts to support Detroit PAL, Detroit dedicated its June 6th match vs. Madison 56ers to PAL. Proceeds from the silent auction of player-worn commemorative kits went directly to PAL.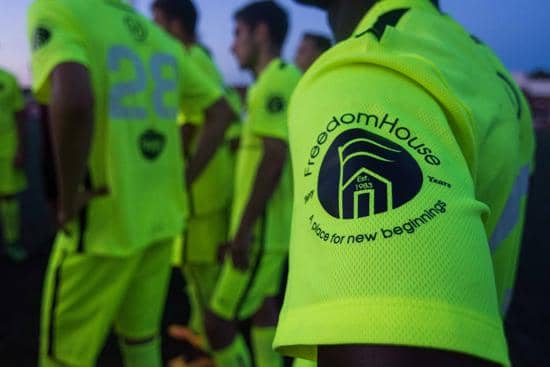 2016 – Freedom House Detroit
In 2016, Detroit City's charity partner was Freedom House Detroit.
Proceeds were raised through a silent auction of player-worn, commemorative jerseys at City's home match against Dayton Dynamo on Saturday, June 25. Le Rouge players wore the special Freedom House jerseys in its 5-0 victory over Dayton, and supporters were able to participate in the silent auction at Keyworth Stadium during the match.
Additional jerseys were auctioned off on eBay, with all proceeds benefitting Freedom House.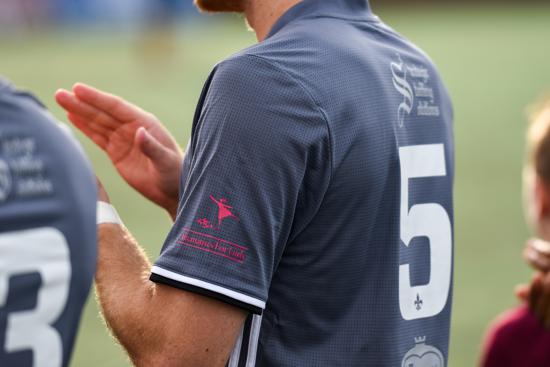 2017 – Alternatives For Girls
June 23 was the club's annual charity match in support of City's 2017 charity partner, Alternatives For Girls. Players donned special charity kits for the match in support of AFG and auctioned them off following the game – with all proceeds going to the charity.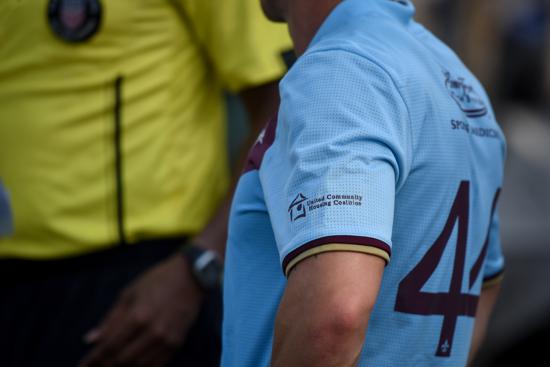 2018 – United Community Housing Coalition
Detroit City FC took the pitch on Sunday, June 17 in support of United Community Housing Coalition, a Detroit-based nonprofit organization that provides comprehensive housing assistance to Detroit's low-income residents.
Since 1973, UCHC has played a crucial, and yet often underappreciated, role in Detroit around landlord tenant legal counseling, housing placement, tenant organizing, and tax and mortgage foreclosure prevention.
Each year, UCHC serves more than 6,000 homeless and at-risk Detroiters.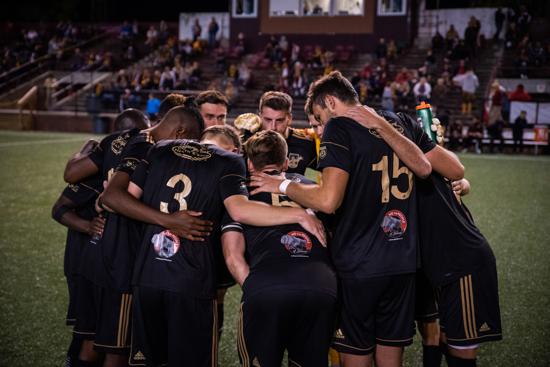 2019 – We the People of Detroit, Viva Con Agua
Ahead of its 2019 home opener, Detroit City FC announced a new fundraising initiative to support water-based efforts in Detroit and across the globe.
For each Detroit City FC home match during the 2019 season, a different international or Detroit-based artist will created an exclusive matchday print. All proceeds from the prints benefitted We the People of Detroit, Viva Con Agua, and the artists involved.
On October 8, 2019, Detroit City auctioned off match-worn charity kits benefitting We the People of Detroit.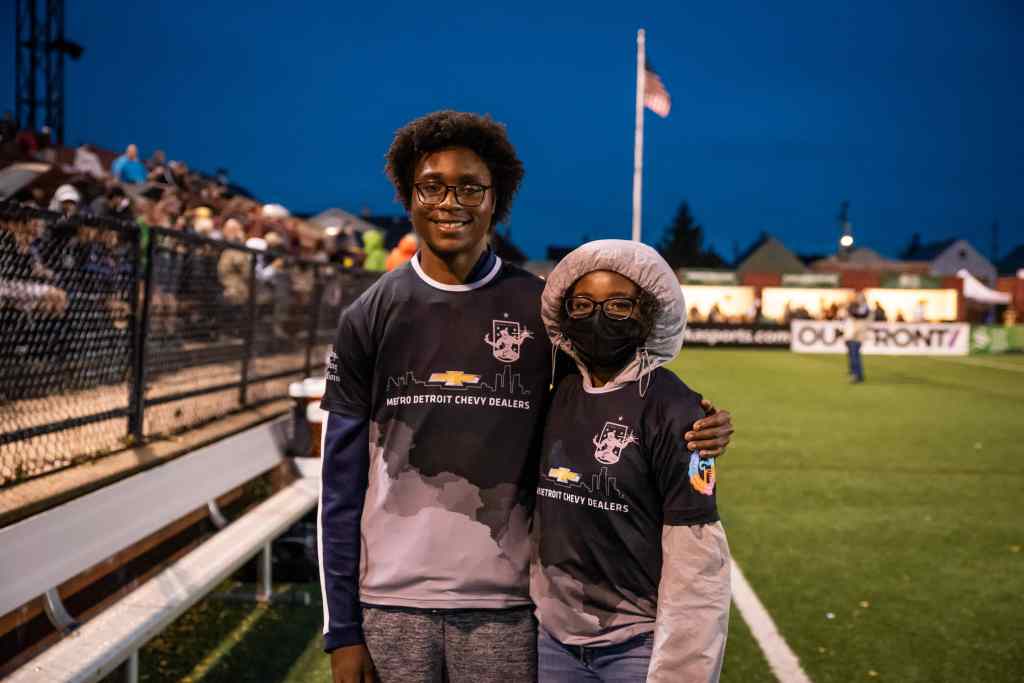 2021 – FATE Give Merit
Detroit City FC took the pitch Saturday, October 2, in support of Give Merit's Fate Program, an eight-year, cohort-based program that provides innovative programming blending project-based learning, character development, career exposure, and mentorship into a co-curricular experience, emphasizing the value of education and its role in achieving long-term career and personal goals.
Give Merit's Fate Program students, and Detroiter / graphic designer Mekale Jackson designed the 2021 Charity Kit. The collaboration team used black/grayscale to represent the black youth who contributed to the kit design. The smoke on each part of the kit suggests the home atmosphere of Detroit City FC matches at Keyworth Stadium, an interpretation of "Smoke Rising." The smoke imagery rises through the shorts and jersey combo and builds through to the collar.
The black kit design with the gray smoke also represents "Black Excellence Rising to the Top," a motto FATE students coined. Give Merit's FATE logo is on the left sleeve patch and is purposefully the only full 4-color logo, spotlighting Detroit and its youth.
The handwritten "D" on the lower part of the jersey was illustrated by one of the 9th-grade FATE students, adding a personal touch and connecting Detroit City FC, youth, and Detroit.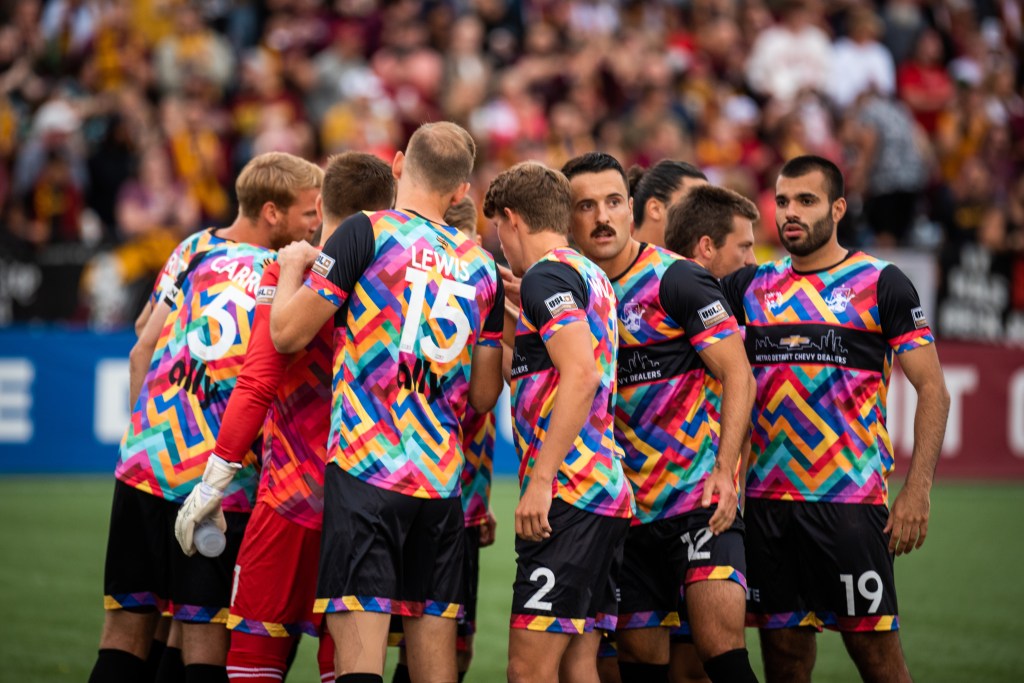 2022 – Special Olympics of Michigan/Hamtramck Historical Society
Detroit City FC supporters selected Special Olympics of Michigan to be the team's 2022 Charity Partner. In 2022, Keyworth Stadium was home to the global Special Olympics Unified Cup. Teams were comprised of footballers with and without intellectual disabilities playing together.

The Special Olympics of Michigan charity kit was designed by Jon Hevron.

Detroit City FC also partnered with the Hamtramck Historical Society to celebrate the city's 100 years of history.

The Hamtramck kit was designed by Devante Kennedy.