It's been an exciting and successful year of development across all of the DCFC Youth clubs.  Check out the highlights from a summer to remember!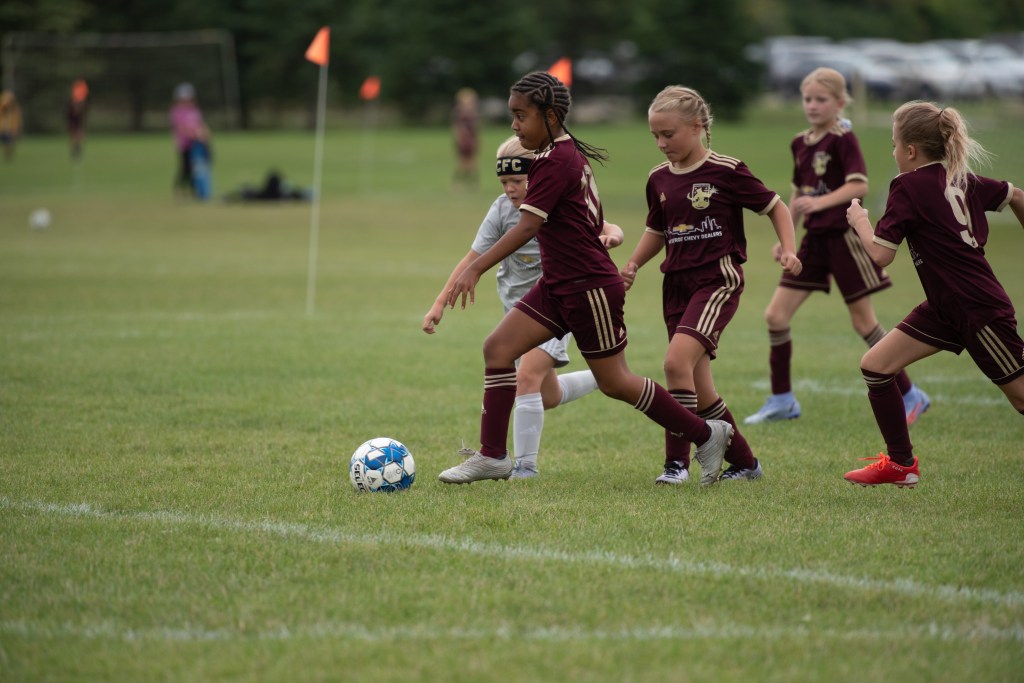 DCFC Youth City
In 2018, the DCFC Youth City program had just three teams, all boys. In 2022 we hosted over 300 kids for tryouts at Keyworth Stadium. The 2022-23 season will roster 21 competitive travel soccer teams – 16 boys' and five girls' teams.
Of our current 268 registered players, 205 boys, and 63 girls; 56% live in Detroit, Hamtramck, or Highland Park. Another 32% come from the Grosse Pointes or Saint Clair Shores, with the remainder from the inner suburbs of Detroit.
Fundraising Successes
The Detroit City FC 7th annual golf outing occurred on August 22nd. This year, the event saw 120 participants, raising more money than in the previous six years…The annual 5K Le Run for Le Rouge will occur on Sunday, October 9th. Join Detroit City FC supporters, front office staff, professional players and coaches, and our City youth coaching staff, players, and family in support of City youth.
Register here: https://runsignup.com/Race/MI/Detroit/DetroitCityFootballClubVirtualRace
Learn more about Detroit City FC Youth City.
---
DCFC Youth South Oakland
In their second year since become an affiliate, DCFC South Oakland saw a 30% increase in player registrations after a previous rise of over 90% in 2021…DCFC South Oakland families and players come from over 33 communities in the area. Our male and female athletes represent 25+ different high schools during the club soccer off-season…The club added positional and age-group-specific performance training this summer as a third weekly training session…Over 250 youth players participated in our four weeks of age group-specific camp offerings in July.
Staff Updates, welcome to DCFC Youth:
– Yazeed Matthews, Coach (Detroit City FC First-Team Player)
– Andrew Reese, Fitness Coach
– Chris Timlin, Goalkeeper Coach (NCAA Division I Goalkeeper at DePaul U.)
– Dougie MacAulay, Youth Director and Technical Advisor (UEFA B-License Coach)
– Robert Berry, Technical Advisor (USSF C-License Coach)
On the Pitch:
Powerade tournament champions & finalists
'14 Boys Rouge & '14 Boys Gold (Coach Robert Berry)
REDS invitational tournament champions & finalists :
'10 Boys Rouge & '11 Boys Rouge (Coach Nate Stovall )
Girls State Cup:
4 Girls teams representing our club at the highest stage in MI youth soccer: '05, '06, '07, and '08 Girls Rouge.
Upcoming Tournaments:
Traverse City, Petoskey, Grand Rapids, and College Showcases in Indiana.
Learn more about Detroit City FC Youth South Oakland.
---
DCFC Youth West
DCFC West grew 10% from 2021 to 2022…The U7 program, starting its second year, saw an 82% retention rate… That, along with our newly implemented Game Model, is helping shape the club for a very bright future.
On the Pitch:
'07 Boys Rouge team made a great run this summer, coming up just shy of going to nationals after losing 1-0 in the regional final… '05 Boys Rouge ended up on top of their NLC division.
Preseason opened with College Camp (U14 and above) and Team Camp for the younger ones and ended with our Kickoff Tailgate… Approximately 1,500 players and parents attended the event and the College Scholarship Golf Outing… On August 13 and 14, the inaugural DCFC Match Day brought together all of our affiliates into a single event and has the makings of an excellent DCFC tradition.
Learn more about Detroit City FC Youth West.
---
DCFC Youth Genesee
A high school sports feature on MLive identified several DCFC Youth Genessee players, including:
PLAYER OF THE YEAR – Grace Pratt
FIRST TEAM – Karyn Eckert
HONORABLE MENTIONS – Arizona Cray, Avery Wilson, Nia Smith, Katie O'Connor, and Maria Thompson
COACH OF THE YEAR – Rob Nuckolls
Learn more about Detroit City FC Youth Genesee.
---
DCFC Youth Downriver
Full Year & High School Girls teams are off to a great start in Fall League play…The inaugural Downriver Soccer Tots Program began with over 60 Players participating. The Community-Based Recreational Program kicked off in early September with over 300 players participating.
Riverview High School is ranked #5 in Division 2, and Grosse Ile High School is ranked #10 in Division 3, with most of its roster consisting of DCFC Youth Downriver players.
Alumni Andrew Pope (2004) & Mason Vanisacker (2004) are seeing consistent minutes at Adrian College, and Connor Ferkalo (2004) has been named to every matchday roster at Siena Height University.