Read the full email from CEO Sean Mann.

Season ticket subscriptions will automatically renew on September 27, 2022. You don't need to take any extra steps to renew and keep your season ticket holder perks, like:
YOUR GUARANTEED SPOT TO AT LEAST 23 HOME MATCHES BETWEEN THE MEN'S AND WOMEN'S SIDES
FREE TICKET EXCHANGE WHEN YOU CAN'T ATTEND
10% OFF DETROIT CITY CLUBHOUSE PURCHASES
5% OFF MERCHANDISE AT THE CITY CLUB SHOP AND OUR CAPITOL PARK LOCATION
PRIORITY ACCESS TO PLAYOFF MATCHES
DISCOUNTS ON DETROIT CITY FIELDHOUSE YOUTH CAMPS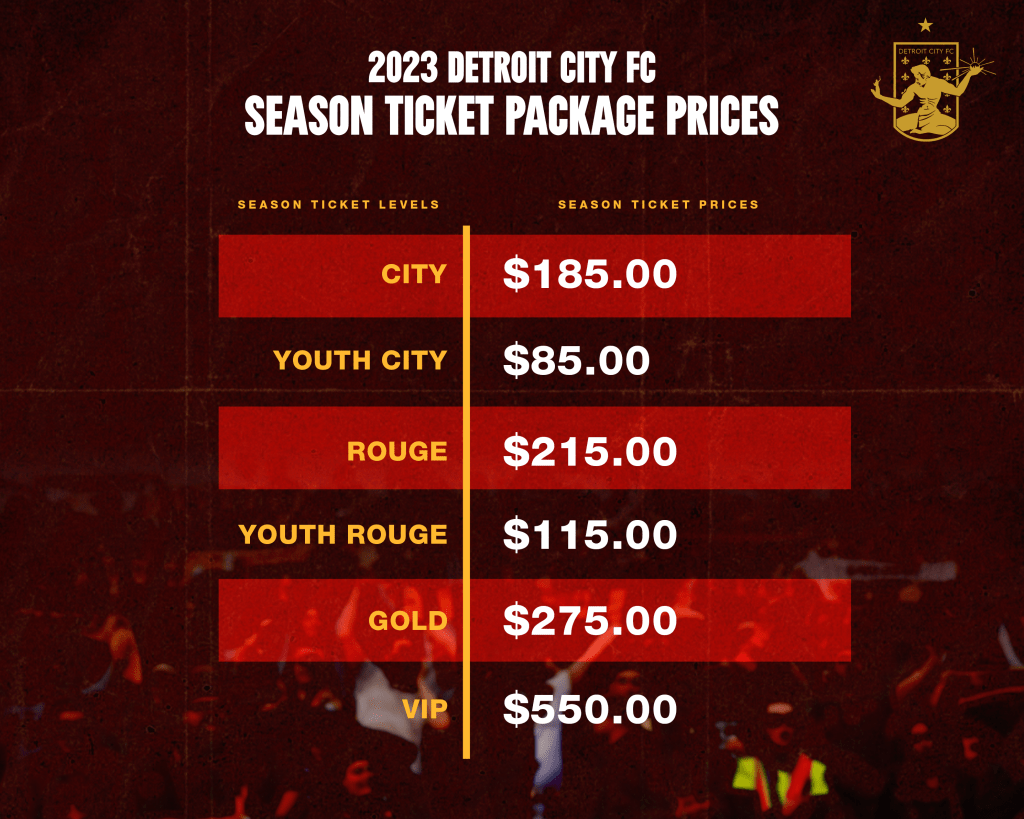 Need to edit your subscription? You may edit, adjust the quantity of, or cancel your subscription(s) by logging into your account and navigating to the Subscriptions area under your Account menu. All changes and cancellations must be made prior to the automatic renewal date, September 27, 2022. Please note, ALL accounts will be renewed and payments processed for the 2023 season on September 27, 2022.

Review or change your subscription information

Looking to upgrade or change your seating section for 2023?
If you are interested in changing your seating section for the 2023 season, simply follow these two steps: 
1.) Cancel your existing section subscription by following the steps above to edit your subscription. 
2.) Click on your desired section for the 2023 season from the options listed below and follow the instructions. 
When you select your season ticket package, you will see five placeholder tickets. Please disregard these, they will be updated when the 2023 schedule is announced.