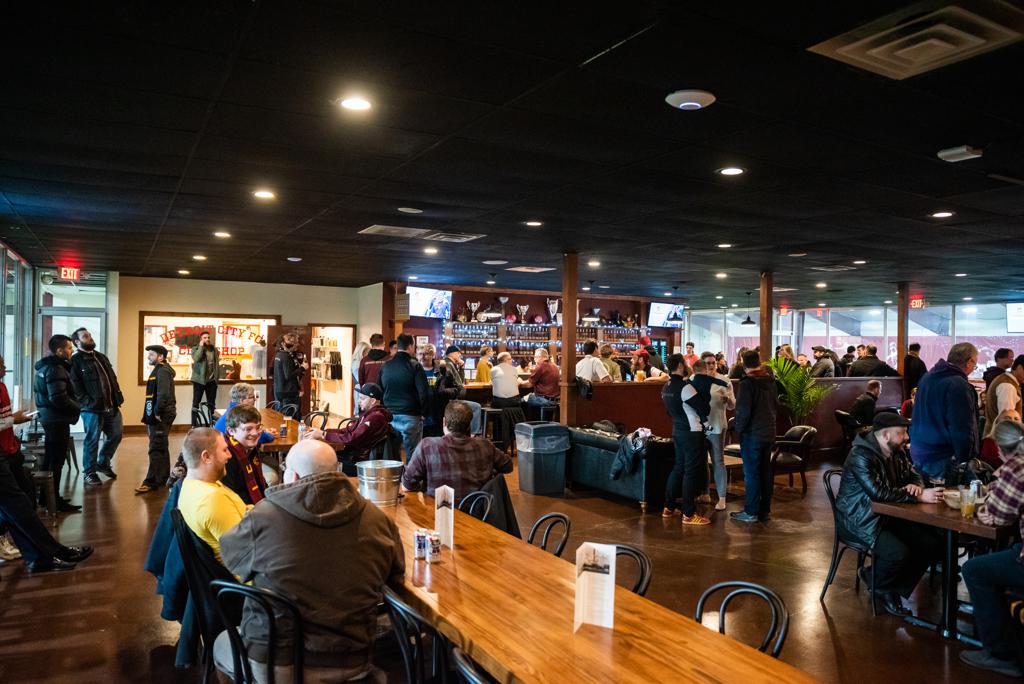 Located inside the Detroit City Fieldhouse, Detroit City Clubhouse is Detroit's best soccer bar and restaurant.
Follow us on Facebook, Twitter and Instagram for updates.
We are currently hiring for bartender and cook positions. Email us at clubhousejobs@detcityfc.com.
City Clubhouse is currently open Tuesday-Friday from 6-11pm. We've added a new
Starting in April City Clubhouse will be scaling back hours to coincide with adult and youth leagues shifting outside and the DCFC matches at Keyworth Stadium. In general, we will be open Wednesday evenings and Saturday mornings as well as for DCFC Watch Parties. 

Check our Google Business listing for the most up-to-date hours as they will vary from week to week.  If you have questions regarding hours or booking a private event, you can reach us via email at clubhouse@detcityfc.com. Follow us on Twitter and Facebook for more updates including info on DCFC Watch Parties. 
If you need to contact us, please email clubhouse@detcityfc.com