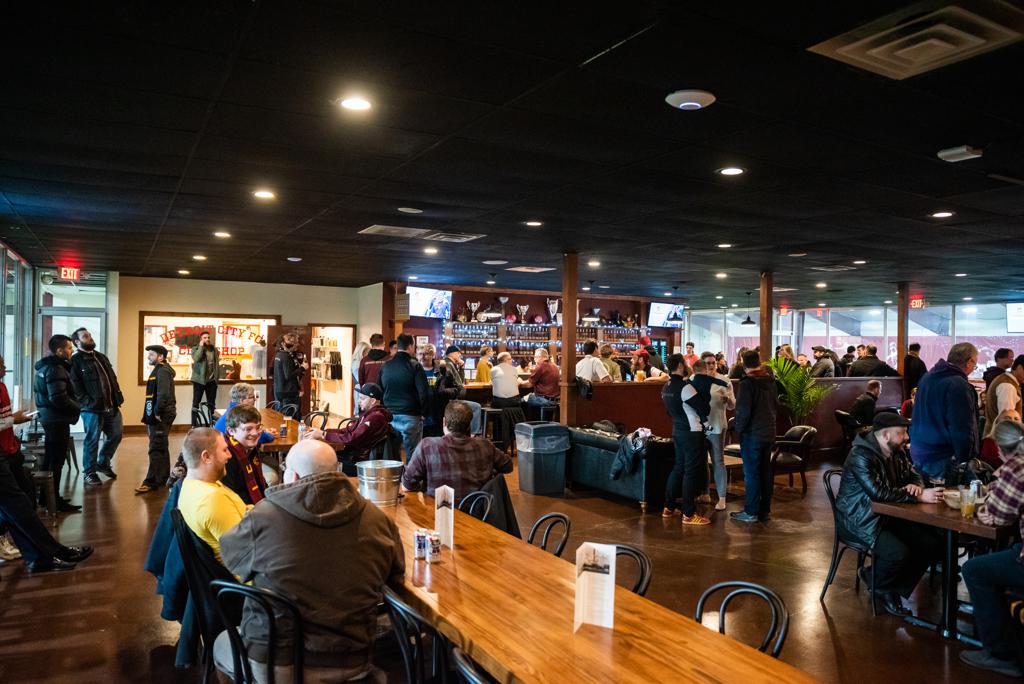 Located inside the Detroit City Fieldhouse, Detroit City Clubhouse is Detroit's best soccer bar and restaurant.
Beginning in August 2022, City Clubhouse will be open Saturdays from 8am-3pm and for DCFC Watch Parties. Check out our latest menu here that includes some new items like the DCFC Smashburger and our new brunch items!
Follow us on Facebook, Twitter and Instagram for updates.
Check our Google Business listing for the most up-to-date hours as they will vary from week to week. If you have questions regarding hours or booking a private event, you can reach us via email at clubhouse@detcityfc.com.
We are currently hiring for bartender and cook positions. Email us at clubhousejobs@detcityfc.com.
If you need to contact us, please email clubhouse@detcityfc.com